RE-Q™-VENATE YOUR SKIN WITH LASER SKIN RESURFACING TREATMENTS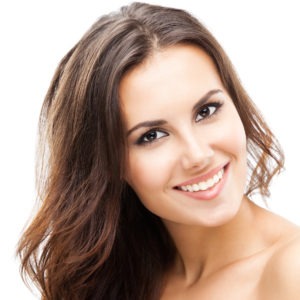 Palomar Medical Technologies, Inc., a leading researcher and developer of lasers and pulsed-light systems for aesthetic treatments, is pleased to announce that the Artisan™ Aesthetic System is now being shipped. The Artisan provides a combined fractional ablative and fractional non-ablative laser skin resurfacing treatment – the first approach of this kind to receive clearance by the United States Food and Drug Administration.
The Artisan Aesthetic System includes a 1540 nm or 1440 nm non-ablative fractional laser and a 2940 nm ablative fractional laser for skin resurfacing and a MaxG™ optimized light handpiece for the treatment of pigmented and vascular lesions. Palomar's new FDA clearance covers the combination use of both the non-ablative and ablative fractional lasers during the same treatment session. Palomar believes that this specific collection of skin resurfacing and photofacial technologies allows practitioners to tailor a complete skin rejuvenation regimen for each individual client.
"Artisan combines the best of our non-ablative and ablative fractional laser technologies with our optimized light technology. This combination of technologies can be used to improve skin tone and texture, along with specific laser treatments for wrinkles, scars, and stretch marks. Practitioners now have the multiple technologies they need for an overall best-in-class treatment depending on each individual client's age, skin condition, and downtime preference," said Joseph P. Caruso, Palomar's President and Chief Executive Officer.
Palomar's unique combination ablative and non-ablative fractional treatment provides a direct benefit to clients. Arielle Kauvar, MD, director of New York Laser and Skin Care, said, "What is special about Artisan is that I customize just the right amount of ablative or non-ablative fractional treatment to fit each patient's needs for facial rejuvenation, as each patient has different preferences for speed of treatment, downtime, and the number of treatments they're willing to undergo. With Artisan, I can also treat the many patients who have scars and stretch marks." In 2009, Palomar received the first FDA clearance for the treatment of stretch marks using a fractional laser.
Laser-based skin rejuvenation treatments have continued to surge in popularity over the past five years, giving practitioners a multitude of treatment workstations to choose from. Board Certified plastic surgeon Dr. Suzanne Quardt (Dr. Q™) understands that next-generation laser technology is a crucial component needed to produce successful laser treatment outcomes while safeguarding the health and well-being of her patients. To this end, Dr. Q™ has equipped Dr. Q™ Medical Spa with Palomar's state-of-the-art Artisan™ Aesthetic System, featuring the:
2940 Ablative Fractional Laser: this powerful laser is appropriate for the treatment of deep wrinkles and severe textural irregularities
1540 Non-ablative Fractional Laser: provides a gentler alternative to ablative laser options, leaving the surrounding tissue intact while transforming and rejuvenating the skin
MaxG™ Optimized Light Handpiece: ideally suited for the treatment of vascular and pigmented lesions, and patches of hyperpigmentation (darkened skin) and/or hypopigmentation (abnormally lightened skin)
The Artisan's FDA-approved, multi-wavelength platform is designed to target aging and sun-damaged skin by zeroing in on damaged tissue. As the laser beam penetrates deep below the skin's surface, damaged skin cells are gently eliminated and the body's natural healing process is initiated, which accelerates collagen production and the formation of new, healthy skin cells. Palomar's advanced light technology has the ability to target and correct a broad spectrum of skin concerns, including, but not limited to:
Stretch marks (Striae)
Lax, loose, or sagging skin
Scars (surgical, injury, or acne-related)
Pigmented lesions and photo-aged skin (please see Photofacial page for additional information)
Aging skin (fine lines and wrinkles)
Uneven skin tone
Rough, dry, scaly skin texture
Acne and clogged/enlarged oil glands and pores
The multi-purpose functionality of the Artisan™ System allows Dr. Q™ and her professional team to meticulously tailor a complete skin rejuvenation regimen just for you—including the precise amount of ablative and/or non-ablative fractional treatment to accommodate your unique facial rejuvenation needs, as well as your personal preferences regarding speed of treatment, downtime, and number of desired treatment sessions.
LASER RESURFACING BENEFITS
Patients often elect to undergo laser skin resurfacing as an alternative to costly, invasive surgical options, because unlike surgery, laser resurfacing treatments:
Are associated with minimal (if any) discomfort
Are precisely targeted procedures, treating only the designated area of skin, which prevents hypopigmentation (skin lightening) or damage to the adjacent skin tissue
Consistently and rapidly produce excellent clinical outcomes
Have a low risk of treatment complications
Require minimal (if any) post-treatment downtime
Are safe and appropriate for use on all skin types
CONTACT DR. Q™ MEDICAL SPA
Situated in beautiful Rancho Mirage, California, Dr. Q™ Medical Spa has become an oasis for patients seeking a tranquil reprieve from the chaotic pace of everyday life while receiving non-invasive, yet highly-effective skin rejuvenation and body contouring treatments. Unparalleled patient care is the foundation of Dr. Q™'s cosmetic surgery practice, and she extends this exceptional level of service, attentiveness, and commitment to client satisfaction to her medical spa, where she offers a variety of customizable treatments designed to accommodate her patients' diverse needs and aesthetic goals.
If would like additional information about our customized laser skin resurfacing treatments, please contact Dr. Q™ Medical Spa today. We look forward to speaking with you, and to scheduling your initial consultation with Dr. Q™.