WHAT IS HYPERPIGMENTATION?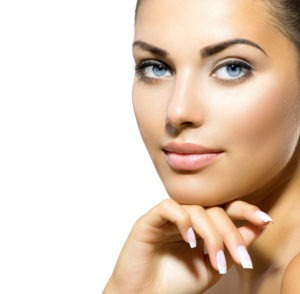 Hyperpigmentation is the general term for skin disorders resulting from abnormal increases in the production of melanin (the natural substance responsible for giving the skin its color). Elevated melanin levels initiate a pigment change that darkens the skin, detracting from its youthfully even-toned appearance. Although hyperpigmentation is often hereditary, external factors can contribute to this type of skin discoloration as well (i.e. sun exposure, acne, and certain medications/drugs).
Hyperpigmentation may present in a number of different forms:
TREATMENTS FOR HYPERPIGMENTATION
At Dr. Q™ Medical Spa, located in Rancho Mirage, CA, Board-certified plastic surgeon Dr. Suzanne Quardt (Dr. Q™) is pleased to offer advanced, non-invasive treatment options aimed at treating the underlying causes of hyperpigmentation to restore a smoother, more evenly toned appearance to the skin:
CONTACT DR. Q™ MEDICAL SPA
Situated in beautiful Rancho Mirage, California, Dr. Q™ Medical Spa has become an oasis for patients seeking a tranquil reprieve from the chaotic pace of everyday life while receiving non-invasive, yet highly-effective skin rejuvenation and body contouring treatments. Unparalleled patient care is the foundation of Dr. Q™'s cosmetic surgery practice, and she extends this exceptional level of service, attentiveness, and commitment to client satisfaction to her medical spa, where she offers a variety of customizable treatments designed to accommodate her patients' diverse needs and aesthetic goals.
If would like additional information about any of our non-invasive skin treatments to improve the appearance of hyperpigmentation and skin discoloration, please contact Dr. Q™ Medical Spa today. We look forward to speaking with you, and to scheduling your initial consultation with Dr. Q™.