PERSONALIZED RE-Q™-VENATE PACKAGES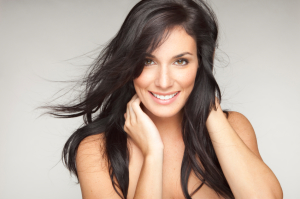 Every aesthetic enhancement treatment offered at Dr. Q™ Medical Spa has been carefully selected based on a thorough evaluation of the following key factors:
Safety
Minimal (if any) post-treatment downtime
Low side effect/complication potential
Efficacy
Minimal discomfort
Proven record of consistently successful treatment outcomes
Each procedure we offer is exclusively formulated to address and correct specific cosmetic concerns, such as:
Acne/acne scars
Excess hair
Skin discoloration (melasma)
Skin laxity (loose, sagging skin)
Wrinkles, fine lines
Rough, uneven skin texture
Dry, dull, aged skin
Depleted facial volume
Cellulite/stubborn fatty deposits
Misshapen body contours (i.e. "Muffin top", "love handles")
Although precisely-targeted treatments are helpful for many patients, Board Certified plastic surgeon Dr. Suzanne Quardt (Dr. Q™) understands that some patients require a more comprehensive, multi-pronged treatment approach to target multiple aesthetic problems simultaneously. With this in mind, Dr. Q™ Medical Spa is pleased to offer custom-tailored Re-Q™-venation packages featuring a personalized blend of next-generation body contouring and/or skin treatments, each of which can be performed on an outpatient basis in the comfort of our state-of-the-art Rancho Mirage facility:
During your initial consultation, Dr. Q™ will conduct a thorough medical assessment, listening carefully to your cosmetic concerns and treatment goals. She will utilize this information to hand pick the exact combination of body contouring and/or skin treatments to maximize and extend your treatment results. Dr. Q™'s extensive medical background enables her to better understand the scientific processes that power the newest body-contouring and skin-enhancement technologies. This unique background knowledge informs her selection of only those treatments that will serve to optimize your results and can safely be performed in conjunction with one another, without increasing your risk of unwanted side effects.
CONTACT DR. Q™ MEDICAL SPA
Situated in beautiful Rancho Mirage, California, Dr. Q™ Medical Spa has become an oasis for patients seeking a tranquil reprieve from the chaotic pace of everyday life while receiving non-invasive, yet highly-effective skin rejuvenation and body contouring treatments. Unparalleled patient care is the foundation of Dr. Q™'s cosmetic surgery practice, and she extends this exceptional level of service, attentiveness, and commitment to client satisfaction to her medical spa, where she offers a variety of customizable treatments designed to accommodate her patients' diverse needs and aesthetic goals.
If would like to learn more about having a customized Skin and/or Body Re-Q™-venation package designed just for you, please contact Dr. Q™ Medical Spa today. We look forward to speaking with you, and to scheduling your initial consultation with Dr. Q™.