Dull, Damaged Skin Happens. Restore Its Beauty With Revepeel™!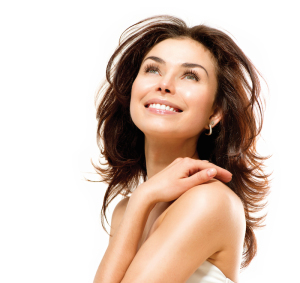 Living in beautiful, sunny weather has its benefits, but the harm it does to our skin is not one of them. Damage from the sun, environmental exposure, and common skin conditions (like acne) can all wreak havoc on the appearance of our skin. Of course, maintaining a good skin care regimen at home helps, but sometimes your skin needs a little more help to fully repair the damage. The Revepeel™ is a medium depth peel that is safe to use on all skin types, meaning whether you have fair, medium, or dark skin, your skin complexion can benefit from the restorative effects of the Revepeel™.
Board Certified Plastic Surgeon Dr. Suzanne Quardt (Dr. Q™) is proud to be able to offer the Revepeel™ at Dr. Q™ Medical Spa located in Rancho Mirage, CA. While the use of skin care products and mild treatments are beneficial, the Revepeel™ allows for the removal of damage that lies a little deeper in the skin's layers. If your skin has lost its supple and healthy glow, the Revepeel™ could be just what you need to repair, refresh, and rejuvenate its appearance.
How Do You Know If Revepeel™ Is Right For You?
There are various options for chemical peels that each offer skin enhancing benefits. The Revepeel™ contains four peeling acids in an oil-based delivery system which makes it uniquely qualified to offer a deeper peel without being too harsh and without significant downtime. In fact, the Revepeel™ has shown remarkable results after just one treatment without interruption to your daily routine. If you are bothered by one or more of these skin concerns, the Revepeel™ could be the solution you are looking for:
Sun damaged skin
Age spots
Acne scars
Fine lines
Uneven skin tone or texture
Melasma
Hyperpigmentation

The Revepeel™ Experience
Your Revepeel™ can generally be completed in about 20 minute sessions. Since the depth of your peel can vary based on your skin concerns and makeup, peeling and flaking will be different for each individual. The Revepeel™ allows us to be more aggressive in the areas that need it and less so where damage is not as pronounced simply by adding more passes. Patients experience minimal to no discomfort during the actual procedure. Make splotchy, dull skin a thing of the past and use Revepeel™ to uncover the health and beauty that lies underneath!
CONTACT DR. Q™ MEDICAL SPA
Situated in beautiful Rancho Mirage, California, Dr. Q™ Medical Spa has become an oasis for patients seeking a tranquil reprieve from the chaotic pace of everyday life while receiving non-invasive, yet highly-effective skin rejuvenation and body contouring treatments. Unparalleled patient care is the foundation of Dr. Q™'s cosmetic surgery practice, and she extends this exceptional level of service, attentiveness, and commitment to client satisfaction to her medical spa, where she offers a variety of customizable treatments designed to accommodate her patients' diverse needs and aesthetic goals.
If would like additional information about the restorative effects of the Revepeel™, please contact Dr. Q™ Medical Spa today. We look forward to speaking with you, and to scheduling your initial consultation with Dr. Q™.