RE-Q™-VENATE YOUR SKIN AT HOME WITH MEDICAL GRADE SKINCARE PRODUCTS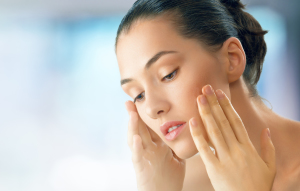 Whether you are seeking to protect your skin from harsh environmental elements, preserve a youthfully smooth, refreshed appearance, or revitalize dry, aging skin—powerfully targeted skincare products can give you the tools you need to accomplish your skincare goals! At Dr. Q™ Medical Spa, Board Certified plastic surgeon Dr. Suzanne Quardt (Dr. Q™) understands the importance of supplementing your in-office aesthetic services with an effective at-home skincare regimen featuring high-quality products appropriate for your unique skin type and specific skincare concerns.
Dr. Q™ Medical Spa is pleased to offer our patients expert recommendations regarding the best products for your unique skincare needs. We will customize your at-home skincare regimen with targeted, pharmaceutical-grade products from respected and established leaders in the skincare industry, such as:
Like many of our patients, you may have experienced disappointing results with over-the-counter (OTC) retail skincare products from your local drugstore or mall cosmetic counter. Unfortunately, these products rarely measure up to the pharmaceutical (medical grade) skincare solutions that are only available through medical providers. Unlike over the counter merchandise, medical grade skincare is monitored by the Food and Drug Administration and is put through rigorous clinical testing to uphold the highest safety standards.
Moreover, medical grade products are formulated with higher concentrations of the active ingredients required for dramatic visible improvements in skin discoloration, skin tone/texture, fine lines, and wrinkles. Pharmaceutical products are fortified with advanced delivery systems to facilitate the penetration of potent active ingredients deep into the skin, where new, healthy skin cells and collagen are synthesized. Lacking these delivery systems, OTC products simply sit on the top layer of skin without ever being fully absorbed, which means you will receive moisturizing benefits, but not much else!
CONTACT DR. Q™ MEDICAL SPA
Situated in beautiful Rancho Mirage, California, Dr. Q™ Medical Spa has become an oasis for patients seeking a tranquil reprieve from the chaotic pace of everyday life while receiving non-invasive, yet highly-effective skin rejuvenation and body contouring treatments. Unparalleled patient care is the foundation of Dr. Q™'s cosmetic surgery practice, and she extends this exceptional level of service, attentiveness, and commitment to client satisfaction to her medical spa, where she offers a variety of customizable treatments designed to accommodate her patients' diverse needs and aesthetic goals.
If would like additional information about our medical grade at-home skincare products, please contact Dr. Q™ Medical Spa today. We look forward to speaking with you, and to scheduling your initial consultation with Dr. Q™.