MEET SUZANNE QUARDT, MD OR DR. Q™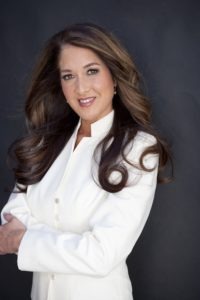 Dr. Suzanne Marie Quardt, affectionately referred to as 'Dr. Q™' by her patients, is a highly-regarded plastic surgeon with an impressive academic background that includes a Medical Degree (M.D.) from New Jersey Medical School, where she graduated with honors and received the Faculty Organization Award for Most Outstanding Research Project. While performing a sub-internship at Columbia University, Dr. Q™ trained with, and received a personal recommendation from, Dr. Mehmet Oz. She went on to complete her General Surgery Residency and Plastic Surgery Residency at the University of Southern California in Los Angeles, during which time she was honored to serve as Chief Resident in Plastic Surgery from 2003-2004.
Dr. Q™ continued her medical training with a post-graduate fellowship in Specialty Plastic Reconstructive and Burn Reconstructive Surgery at Rancho Los Amigos National Rehabilitation Center in Downey, CA, where she was responsible for treating patients with spinal cord injuries and other complex wounds/traumas. This experience prepared her to serve as the Assistant Medical Director of the Eisenhower Wound Care Center upon the center's opening in 2008.
Understanding the crucial importance of specialized training in the field of aesthetic medicine, Dr. Quardt continued to hone and perfect her clinical skills with an American Society of Aesthetic Plastic Surgeons (ASAPS)-accredited Aesthetic Surgery Fellowship in Marina del Rey, CA, under the tutelage of renowned cosmetic plastic surgeons, Dr. W. Grant Stevens and Dr. David A. Stoker. During this time, she received extensive training in cutting-edge cosmetic surgery techniques, with a particular emphasis on breast surgery and liposuction/liposculpture.
After achieving Board Certification from the elite American Board of Plastic Surgery, Dr. Q™ moved to the Palm Springs area, where she served as Chief of Plastic Surgery at the Eisenhower Medical Center in Rancho Mirage from 2009-2011. Dr. Q™ is a member of numerous esteemed medical societies, and was recently named one of the Coachella Valley's "Top Docs" by Castle Connelly, Ltd in Palm Springs Life magazine. Dr. Q™ is proficient in all areas of aesthetic medicine, and has a proven track record of consistently producing successful treatment outcomes when performing intensive surgical procedures, as well as non-invasive treatments at the Dr. Q™ Medical Spa.
Dr. Q™ has always been philanthropically inclined, and makes the time to lend her support to many local charitable organizations, including:
Desert AIDS Project (100 Women of Desert AIDS Project)
Women's Leaders Forum (Young Ambassadors Program)
The Desert Cancer Foundation
Olive Crest
The American Heart Association
Go Red for Women
Loving All Animals
Dr. Q™ balances out her busy work schedule by spending time with her husband, Rick, and rescue pup, T.J., and by engaging in her lifelong artistic passions—dancing, music, piano, and art. For additional information about Dr. Q™, please contact the Dr. Q™ Medical Spa. If you would like a more in-depth look at Dr. Q™'s breast surgery and body contouring surgery options, please visit her specialty websites: