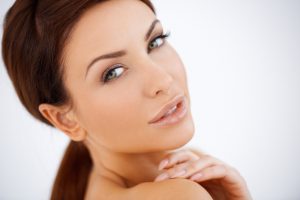 Many women now turn to dermal fillers to plump up lines and wrinkles that are giving away their age. A new injectable called Revanesse Versa™ is making waves in the aesthetics industry. Over 3 million syringes of the Revanesse formula have been sold worldwide since 2012 and it continues to have a high satisfaction rate. Revanesse Versa is a hyaluronic acid filler designed to treat moderate to severe facial wrinkles and folds. Dr. Suzanne Quardt offers Revenasse in Palm Springs to help patients achieve a youthful appearance.
If you've been thinking about getting injectable fillers in Palm Springs, there are now several options available with hyaluronic acid fillers. Revanesse Versa is performed as a simple, in-office procedure and provides instant results. It is a corrective treatment for restoring smooth and youthful contours of the face.
WHAT MAKES REVANESSE DIFFERENT?
Revanesse Versa is a unique formula made using proprietary manufacturing processes that result in a spherical and uniform particle. This yields very smooth contours and looks very natural. Revanesse Versa can improve the appearance of laugh lines for up to 12 months with optimal correction, according to recent studies. It doesn't cause as much swelling as other fillers and can be administered to treat all skin types.
Contact Dr. Suzanne Quardt today to find out whether Revanesse is right for you and if you would benefit from other non-surgical treatments, such as fat transfer or a chemical peel.
Content courtesy of palmdesertplasticsurgery.com.