JUVÉDERM VOLUMA™ XC (VOLUMA)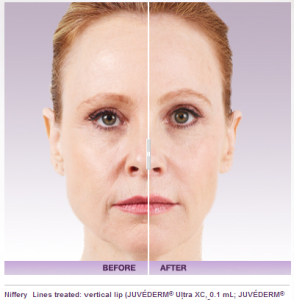 When you look in the mirror, do you see a face that looks gaunt and tired, and doesn't at all reflect your inner beauty and youth? If this is the case, you may be seeing one of the most common symptoms of aging: dry, tired, stretched skin and hollow facial contours stemming from the natural loss of hyaluronic acid (HA). HA enables our skin to retain water and stay adequately hydrated, giving the skin a plump, full, fresh look. As we age, the HA levels in our skin naturally decrease, diminishing the skin's capacity to keep itself fresh and young-looking. HA-based dermal fillers work by filling in wrinkles and re-volumizing the skin's appearance by restoring optimally high HA levels.
JUVÉDERM VOLUMA™ XC (VOLUMA) is one of the most advanced HA-based dermal fillers, and the only one that is FDA-approved specifically to enhance and augment facial volume. It is perfect for individuals dissatisfied with their gaunt, tired facial appearance, who are seeking to restore depleted volume to their face, particularly to the three areas of the mid-face and cheek: the apex, the apple, and the hollow of the cheek. VOLUMA offers a number of dramatic benefits, including:
Long-lasting results: many patients see dramatic improvement for up to two years (some patients may require periodic maintenance treatments for optimal results)
No pre-treatment allergy testing: VOLUMA is non-animal based and hypoallergenic
Minimal side effects: VOLUMA does not carry any risk of hypertropic scarring or hyperpigmentation (skin-darkening)
Safe and effective for all skin types: VOLUMA is safe and appropriate for patients of all ethnic background and skin types.
To ensure that your rejuvenation treatment with VOLUMA is safe and successful, be sure you select a skilled practitioner with the necessary experience and clinical skillset, such as Board Certified plastic surgeon Dr. Suzanne Quardt ("Dr. Q™"). At Dr. Q™ Medical Spa, located in sunny Rancho Mirage, California, Dr. Q™ and her caring, experienced practitioners understand that patient safety and satisfaction should always be the top priority. Dr. Q™ believes that rejuvenation treatments should be simple as well as effective, and prides herself on offering state-of-the-art, non-surgical services that allow you to treat yourself without disrupting your busy schedule.
WHAT DOES A JUVÉDERM VOLUMA™ XC TREATMENT INVOLVE?
JUVÉDERM VOLUMA™ XC is administered as an injection during a quick office visit; most treatments can be completed in less than 20 minutes. Unlike many dermal fillers that require the use of a topical anesthetic, VOLUMA injections are already infused with lidocaine, ensuring that the treatment is safe and comfortable without requiring additional anesthetics. Patients can return to most of their normal daily activities immediately, but should refrain from alcoholic beverages, exposure to sun and heat, and strenuous exercise for 24-48 hours. Side effects are usually mild and temporary (usually lasting between 2-4 weeks), and may include swelling, discoloration, itching, bruising, and tenderness at the injection site. For most patients, results will be visible immediately, and may last up to two years.
CONTACT DR. Q™ MEDICAL SPA
Located in gorgeous Rancho Mirage, California, Dr. Q™ Medical Spa offers a tranquil oasis for patients seeking non-invasive, highly-effective skin rejuvenation in a relaxing, comfortable setting. Dr. Suzanne Quardt (or "Dr. Q™", as her patients prefer) is a Board Certified plastic surgeon with an unparalleled commitment to patient care. Patients at Dr. Q™ Medical Spa will receive the same exceptional level of service, attentiveness, and commitment to client satisfaction they would at Dr. Q™'s cosmetic surgery practice, ensuring that you will leave this unique medical spa refreshed, rejuvenated, and with a new outlook on life! If would like to learn more about JUVEDERM VOLUMA, our full range of dermal fillers and injectables, or our customized skin Re-Q™-venation packages, please contact Dr. Q™ Medical Spa today. We look forward to speaking with you, and to scheduling your initial consultation with Dr. Q™.