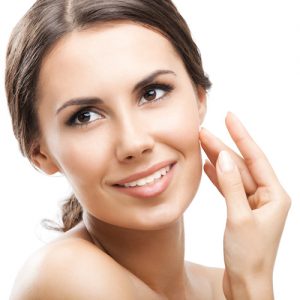 Have you ever wondered why the skin on your face and hands tends to become wrinkled and saggy as you get older? It is primarily due to the loss of collagen, a protein which provides structural support to your skin and keeps it supple.
While the human body is capable of producing collagen naturally, the rate of production tends to slow down significantly with age. By the time you turn 40, the collagen levels in your skin tend to decline by as much as 20%. The loss of volume causes your skin to lose its elasticity and become saggy.
The good news is that we at Dr. Q Plastic Surgery can help you regain your youthful appearance, using a highly advanced rejuvenation procedure called ALMI (Autologous Lipocyte Micronized Injection).
What is it?
ALMI is a skin rejuvenation technique which involves injecting fat cells and regenerative cells, which are extracted from your own body, into your skin. Once injected into your skin, ALMI repairs and rejuvenates damaged skin cells, replenishes hollowed out areas, smoothens fine lines and wrinkles, and restores your skin's elasticity.
How Does it Work?
First, we harvest a small amount of fat tissue from your body – typically from the abdomen or the flank, depending on the availability of fat deposits. It is a minor procedure which can be done under local anesthetic.
We process the fat tissue, isolate the viable fat cells, liquefy them, and turn them into injectable material. In some cases, we might also draw a small amount of blood from your body, if we decide that you need PRP (platelet-rich plasma) injections along with ALMI.
We then numb your face, neck, and hands with local anesthetic and inject an appropriate amount of liquefied fat cells. The ALMI injections might be followed with PRP injections, if needed.
The procedure only takes about an hour and you can see the results for yourself immediately.
How Does ALMI Differ from Other Procedures?
ALMI differs from traditional skin rejuvenation treatments in a number of ways.
The effects of ALMI injections are long-lasting. This is not the case with Botox shots or dermal fillers, whose effects tend to last anywhere from a few months to a year.
Moreover, fillers lack the ability to regenerate damaged skin cells, promote blood supply, or stimulate collagen growth.
Also, ALMI is minimally invasive and requires little to no downtime, which is not the case with facelift, fat grafting, and other such procedures.
Above all, ALMI is entirely natural. It is autologous, which means the injectable materials are extracted from your own body. So, there is no risk of your body rejecting it, which in turn reduces the risk of allergic reactions and other such side effects greatly.
ALMI Rejuvenation Treatment at Dr. Q Plastic Surgery
Palm Desert Plastic Surgery now offers the minimally invasive ALMI treatment, which can rejuvenate the skin on your face and hands and take years off your appearance. Led by the highly skilled and experienced Dr. Suzanne Quardt is a board certified plastic surgeon who specializes in a wide range of non-invasive and surgical skin care treatments.
We provide safe, long-lasting solutions to your aesthetic defects and help you look younger and healthier.