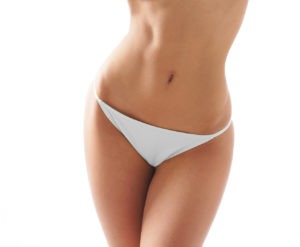 As women age, they may experience vaginal dryness and discomfort. Loss of elasticity in intimate areas because of multiple childbirths is also quite common, and until recently, there was no way to treat vaginal symptoms without surgery. Dr. Suzanne Quardt is excited to offer CO2RE Intima vaginal rejuvenation treatments at her practice, an innovative, non-surgical treatment option for women who want to restore intimate areas and enjoy a better quality of life. This in-office, no downtime treatment only takes about 15 minutes and most patients enjoy benefits shorty after their treatment series is complete.
Who Is CO2RE Intima For?
Designed primarily for premenopausal women who are experiencing some of the unpleasant symptoms of aging, CO2RE Intima vaginal rejuvenation is a vaginal wellness treatment to treat vagina atrophy. It can be an alternative to a traditional vaginoplasty, a surgical procedure that works to tighten the tissue and restore sensitivity of the vaginal tissues.
CO2RE uses laser energy to treat many symptoms women of any age may experience as they get older or undergo multiple pregnancies. CO2 laser vaginal rejuvenation treatments may be especially effective for women experiencing:
Vaginal dryness or itchiness

Pain during sexual intercourse

Pain during urination

Decreased sexual sensation

Vaginal laxity with minimal muscle tone

Unattractive appearance because of looseness
How CO2RE Works
CO2RE Intima vaginal rejuvenation is a non-surgical and non-invasive treatment that triggers collagen production in the intimate areas. The treatment works by delivering precise amounts of CO2 energy to the vaginal area or vulva tissue to trigger a tightening effect. Unlike other vaginal rejuvenation procedures, the CO2RE device treats all three areas of the women's intimate areas — external, internal, and introitus with a single-use handpiece.
The device CO2 laser energy to deliver just the right amount of heat to trigger tissue remodeling. As the treated areas being to produce more collagen and elastin over the weeks and months following treatment, vaginal symptoms start to disappear.
This cutting-edge technology can improve quality of life and vaginal health without little to no risk of side effects. Many women notice results after their first treatment and most report significant results shortly after their treatment series is complete. With CO2RE, there's no downtime involved and the entire procedure is relatively painless. Patients are advised to refrain from sexual intercourse for at least seven days post-treatment.
CO2RE Intima Treatments at Dr. Q Medical Spa
Women looking for treatment for vaginal atrophy and vaginal dryness can turn to Dr. Q for vaginal rejuvenation with the new CO2RE Intima technology. This treatment should only be performed by a trained plastic surgeon, doctor, or laser specialist. No anesthesia is required and the treatment itself takes about 15 minutes to treat both internal and external tissues.
Most patients need to undergo a series of at least three treatments spaced about three weeks apart to achieve significant results. After the third treatment, patients can return for an annual maintenance treatment.
Learn more about the benefits of CO2RE Intima by scheduling a private consultation with Dr. Q today!