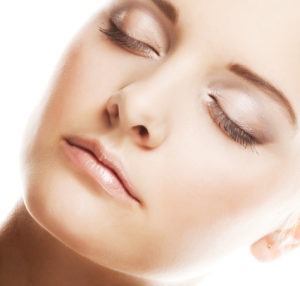 ADVANCED MICRONEEDLING WITH THE SKINPEN AT DR. Q MEDICAL SPA
Aging gracefully is a thing of the past. When you come to Dr. Q™ Medical Spa in Rancho Mirage, CA, for SkinPen Microneedling treatments, you'll be proud to say that nobody guesses your real age. We're dedicated to helping you fight the aging process and keep your skin looking refreshed, rejuvenated, and youthful as possible. Board Certified plastic surgeon Dr. Suzanne Quardt (Dr. Q™) offers advanced micro needling treatments using the innovative SkinPen device as part of her signature skin Re-Q™-Venating treatment menu.
How SkinPen Microneedling Works
Lines and wrinkles don't stand a chance when you take care of your skin with Dr. Q's recommendations and SkinPen micro needling treatments. SkinPen is the ONLY legally marketed and FDA-cleared micro needling device available in the United States and Dr. Q has extensive experience performing anti-aging treatments using the SkinPen.
SkinPen can help your skin rejuvenate naturally from the inside out by making small puncture wounds in the skin. As your body starts to heal after the perceived injury, it produces more collagen which helps rebuild and strengthen the skin. This is why SkinPen micro needling is so effective for improving the appearance of:
Fine lines and wrinkles
Acne scars
Uneven skin tone
Poor skin texture
Hyperpigmentation
Hypopigmentation
Stretch marks
What to Expect with SkinPen Microneedling
Dr. Q will customize your entire treatment plan so she can address all of your skin concerns. Whether you are dealing with acne scars or hyperpigmentation, a series of SkinPen treatments can help to improve the appearance of those flaws and restore your skin to a healthier state. In most cases, you will come in for two to three treatments spaced 6 to 8 weeks apart. This ensures your skin has enough time to heal and rejuvenate between treatments.
During the treatment, you will be numbed with topical anesthetic so you won't feel anything. Dr. Q will gently press the SkinPen across the treatment area so that the tiny micro-needles can puncture the skin and create micro channels in the epidermis. At this stage, the skin is primed to absorb anything that we apply so Dr. Q may use serums or hydrating compounds to further promote rejuvenation at a deeper level.
After the treatment, you might notice your skin looks flushed but this dissipates within a few hours. You can apply our recommended products to help the skin heal quickly and will notice visible results almost immediately. Most patients see gradual improvement in their skin for up to 6 months after their treatment because the skin continues to renew itself.
If you're ready to give your skin a boost and ward off the signs of aging, find out if the SkinPen Microneedling treatment is right for you. Schedule an appointment with Dr. Q today!