FREEZE AWAY UNWANTED FAT WITH COOLSCULPTING®!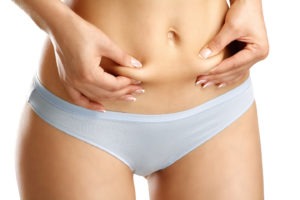 Board-certified plastic surgeon Dr. Suzanne Quardt (Dr. Q™) and the professional staff at Dr. Q™ Medical Spa understand the frustrations of trying to sculpt an ideal physique on your own, as well as the struggle to afford and/or carve out the time for the recovery period associated with more invasive fat-reduction procedures (i.e. liposuction). To accommodate our busy, active patients who would like to enhance their body contours with minimal interruption to their daily routine, we are proud to offer the revolutionary CoolSculpting® by Zeltiq service. Formulated by Harvard scientists as a next-generation, non-invasive fat reduction technology, CoolSculpting® has been thoroughly tested and approved by the FDA, and serves as a safe, less expensive alternative to liposuction surgery.
CoolSculpting® is a remarkably innovative, non-surgical body contouring technique designed to target areas of the body where fat cells are accumulated and stored, such as the abdomen, waist, thighs, and buttocks. Excess fat deposits in these "trouble zone" areas are often resistant to elimination through healthy lifestyle changes (i.e. diet and exercise) and can create the appearance of unsightly bulges, and the dreaded "love handles" or "muffin tops." Unlike many heat-based body shaping technologies, CoolSculpting® works through a process known as cryolipolysis,™ which involves the cooling and breaking down of fat cells, allowing them to be naturally and painlessly eliminated while leaving the outer skin and adjacent tissues undamaged.
KEY COOLSCULPTING® BENEFITS
Simple, outpatient procedure
Safely and comfortably be performed in one hour
Convenient scheduling options
No post-treatment downtime
No scalpels, injections, incisions, traumatic suction, or anesthesia
No risk of surgical complications
No potential for burning or discomfort (as with some heat-based fat reduction technologies)
Only ONE treatment is required for PERMANENT results!
Pain-free treatment
Exceptional results and 20% fat reduction in stubborn problem areas
YOUR CUSTOMIZED COOLSCULPTING® EXPERIENCE
Your personalized CoolSculpting® session should take no more than one hour, will not require any anesthesia, and will be performed in the comfort of the Dr. Q™ Medical Spa facility, which is conveniently located in the Coachella Valley, in picturesque Rancho Mirage, California. Most patients are completely relaxed during their pain-free CoolSculpting® session, and choose to read, listen to music, or watch a movie on the iPad Dr. Q™ generously provides.
The procedure involves applying a gel pad and applicator cup to the treatment area, and using vacuum suction to draw the tissue between the cooling panels. After the fat cells are frozen and destroyed, they are gently removed through the body's own natural metabolic process, allowing you to resume your normal daily activities immediately after your session concludes. Most patients achieve approximately 20 percent fat reduction in the target areas, which is astounding for a non-surgical treatment! The improvements to your physique should become apparent within three weeks, and most dramatic results will be visible within 2-4 months. The results of your CoolSculpting® treatment will be permanent, provided you maintain a healthy lifestyle and avoid the accumulation of new fat cells in the treatment areas.
CONTACT DR. Q™ MEDICAL SPA
Situated in beautiful Rancho Mirage, California, Dr. Q™ Medical Spa has become an oasis for patients seeking a tranquil reprieve from the chaotic pace of everyday life while receiving non-invasive, yet highly-effective skin rejuvenation and body contouring treatments. Unparalleled patient care is the foundation of Dr. Q™'s cosmetic surgery practice, and she extends this exceptional level of service, attentiveness, and commitment to client satisfaction to her medical spa, where she offers a variety of customizable treatments designed to accommodate her patients' diverse needs and aesthetic goals.
If would like additional information about CoolSculpting®, or any of our non-invasive body contouring treatment options, please contact Dr. Q™ Medical Spa today. We look forward to speaking with you, and to scheduling your initial consultation with Dr. Q™.