RE-Q™-VENATE YOUR SKIN WITH LASER TREATMENTS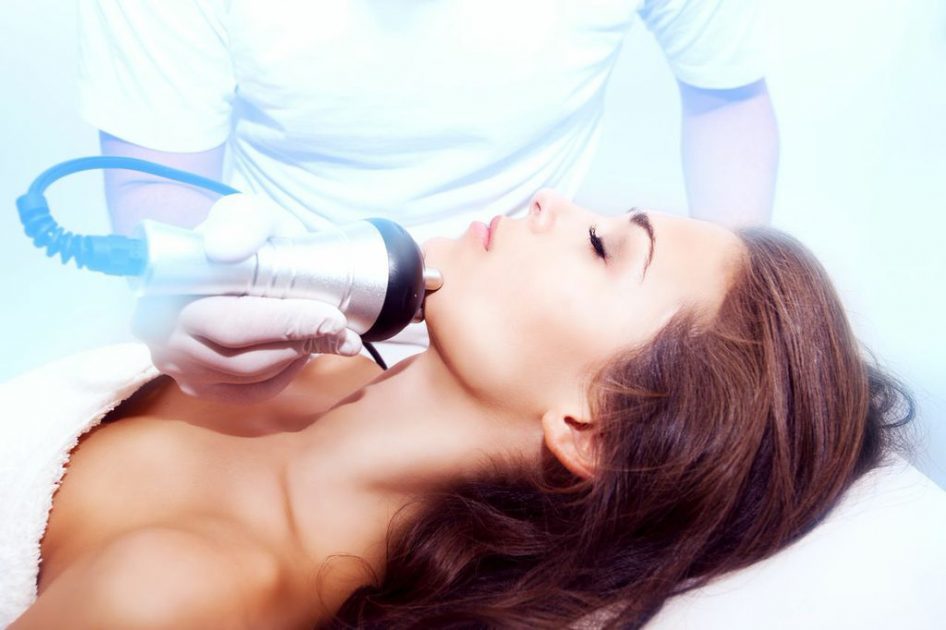 Palomar Medical Technologies, Inc., a leading researcher and developer of lasers and pulsed-light systems for aesthetic treatments, is pleased to announce that the Artisan™ Aesthetic System is now being shipped. The Artisan provides a combined fractional ablative and fractional non-ablative laser skin resurfacing treatment – the first approach of this kind to receive clearance by the United States Food and Drug Administration.
The Artisan Aesthetic System includes a 1540 nm or 1440 nm non-ablative fractional laser and a 2940 nm ablative fractional laser for skin resurfacing and a MaxG™ optimized light handpiece for the treatment of pigmented and vascular lesions. Palomar's new FDA clearance covers the combination use of both the non-ablative and ablative fractional lasers during the same treatment session. Palomar believes that this specific collection of skin resurfacing and photofacial technologies allows practitioners to tailor a complete skin rejuvenation regimen for each individual client.
"Artisan combines the best of our non-ablative and ablative fractional laser technologies with our optimized light technology. This combination of technologies can be used to improve skin tone and texture, along with specific laser treatments for wrinkles, scars, and stretch marks. Practitioners now have the multiple technologies they need for an overall best-in-class treatment depending on each individual client's age, skin condition, and downtime preference," said Joseph P. Caruso, Palomar's President and Chief Executive Officer.
Palomar's unique combination ablative and non-ablative fractional treatment provides a direct benefit to clients. Arielle Kauvar, MD, director of New York Laser and Skin Care, said, "What is special about Artisan is that I customize just the right amount of ablative or non-ablative fractional treatment to fit each patient's needs for facial rejuvenation, as each patient has different preferences for speed of treatment, downtime, and the number of treatments they're willing to undergo. With Artisan, I can also treat the many patients who have scars and stretch marks." In 2009, Palomar received the first FDA clearance for the treatment of stretch marks using a fractional laser.
The proven safety and efficacy of laser-based cosmetic services has led to a continuous surge in demand for treatments within this niche, technology-driven subfield of aesthetic medicine. At Dr. Q™ Medical Spa, located in sunny Rancho Mirage, California, Board Certified plastic surgeon Dr. Suzanne Quardt (Dr. Q™) has equipped her practice with state-of-the-art laser workstations from industry leaders such as Palomar/Cynosure and Syneron/Candela.
Dr. Q™ Medical Spa's Re-Q™venate laser services can be grouped into the following general areas:
LASER SKIN RESURFACING: we utilize Palomar's multi-wavelength laser platform to provide both ablative and non-ablative treatment options that target aging, scarred, acne-prone, and sun-damaged skin. Laser skin resurfacing facilitates the gentle removal of damaged skin cells while triggering the body's natural healing mechanism to stimulate the production of collagen and new, healthy skin cells, effectively rejuvenating the condition and appearance of the skin!
LASER HAIR REMOVAL: Syneron's hair removal technology penetrates the hair follicle with light energy, destroying it at its root while leaving the surrounding skin unscathed. This cutting-edge laser system is powerful enough to produce effective, long-term hair removal results while remaining safe and appropriate for use on patients with all hair colors and skin types
IPL PHOTOFACIAL: Palomar's IPL (intense pulsed light) photofacial applications are ideally suited for patients suffering from dyschromia, which is a condition marked by an alteration of color on the skin, such as hypopigmentation (light patches on the skin/vitiligo) and hyperpigmentation (dark patches on the skin/melasma).
The multi-purpose functionality of our laser technologies allows us to design a comprehensive skin rejuvenation regimen just for you—modifying and adapting the level of ablative and/or non-ablative laser treatments to account for your specific preferences (i.e. speed of treatment, number of treatment sessions, cosmetic concerns, recovery time) and aesthetic goals.
KEY ADVANTAGES OF LIGHT-BASED COSMETIC TREATMENTS
Each of our advanced, laser-based procedures:
Can be performed on an outpatient basis in the relaxing environment of our beautiful facility
Requires little (if any) post-treatment downtime, enabling convenient scheduling options with minimal disruption to your busy life
Is quick, comfortable, and inherently noninvasive (no incisions, needles, or scalpels required!)
Will be custom-tailored to address your specific concerns and treatment goals
Is precisely targeted, and designed to treat only the designated area of skin, thus preventing complications such as hypopigmentation (skin lightening) or damage to the adjacent skin tissue
Is safe and appropriate for use on all skin types
Consistently and rapidly produces excellent clinical outcomes
Has a low risk of treatment complications
CONTACT DR. Q™ MEDICAL SPA
Situated in beautiful Rancho Mirage, California, Dr. Q™ Medical Spa has become an oasis for patients seeking a tranquil reprieve from the chaotic pace of everyday life while receiving non-invasive, yet highly-effective skin rejuvenation and body contouring treatments. Unparalleled patient care is the foundation of Dr. Q™'s cosmetic surgery practice, and she extends this exceptional level of service, attentiveness, and commitment to client satisfaction to her medical spa, where she offers a variety of customizable treatments designed to accommodate her patients' diverse needs and aesthetic goals.
If would like additional information about any of our laser-based Re-Q™-Venate services (hair removal/photofacial/skin resurfacing), please contact Dr. Q™ Medical Spa today. We look forward to speaking with you, and to scheduling your initial consultation with Dr. Q™.