RE-Q™-VENATE MEDICAL SPA SERVICES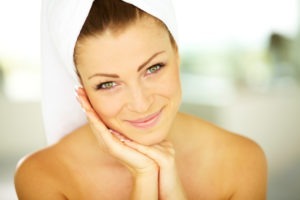 When creating the service menu for Dr. Q™ Medical Spa, Board Certified plastic surgeon Dr. Suzanne Quardt (Dr. Q™) wanted to provide an extensive selection of effective cosmetic treatments that would conveniently fulfill the diverse aesthetic enhancement needs of her patients. Dr. Q™'s fundamental practice philosophy is to uphold exceptionally high standards of patient care while delivering science-based treatments that can conveniently fit into even the busiest of schedules. All of our services can be performed with minimal (if any) downtime in the comfort of our state-of-the-art Rancho Mirage facility.
Because of Dr. Q™'s consistent dedication to keeping up with the latest developments in the ever-evolving field of medical aesthetics, Dr. Q™ Medical Spa is able to offer a variety of cutting-edge, non-laser-based Re-Q™-venating skin treatments, including:
Each of the aforementioned skin rejuvenation treatments will be customized to address your specific concerns and cosmetic goals, and is ideally suited to correct multiple skin problems stemming from the damaging effects of the sun, environmental pollutants, and the natural aging process, such as:
Acne scarring and injury-related scars
Sun damage
Pigmentation irregularities (i.e. age spots, liver spots, melasma)
Uneven, dull, or blotchy skin tone
Rough, scaly skin texture
Enlarged pores
Superficial skin lesions
Lax, loose, or sagging facial skin
Deep folds, wrinkles, and fine lines
Sparse, thin eyelashes
Tired, aging skin
During your initial consultation, we will perform an in-depth medical evaluation, listening carefully to your treatment objectives and assessing the health of your skin. We will utilize this information to create a personalized treatment plan with our expert recommendations as to the specific service(s) that we feel will safely and effectively address your cosmetic concerns and help you to look youthfully refreshed, revitalized, and "red carpet ready!"
CONTACT DR. Q™ MEDICAL SPA
Situated in beautiful Rancho Mirage, California, Dr. Q™ Medical Spa has become an oasis for patients seeking a tranquil reprieve from the chaotic pace of everyday life while receiving non-invasive, yet highly-effective skin rejuvenation and body contouring treatments. Unparalleled patient care is the foundation of Dr. Q™'s cosmetic surgery practice, and she extends this exceptional level of service, attentiveness, and commitment to client satisfaction to her medical spa, where she offers a variety of customizable treatments designed to accommodate her patients' diverse needs and aesthetic goals.
If would like additional information about any of our personalized Re-Q™-venate skin treatments, please contact Dr. Q™ Medical Spa today. We look forward to speaking with you, and to scheduling your initial consultation with Dr. Q™.