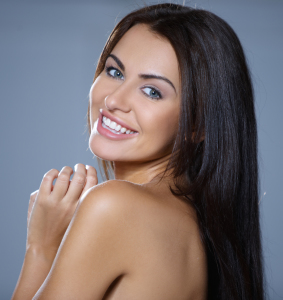 Botox is widely recognized as a cosmetic non-surgical procedure to reduce the appearance of signs of aging from the face. Ever since the procedure received the FDA's approval in 2002, it has continued to remain one of the most dominant anti-aging techniques. However, not many people know that Botox also has medical uses, and doing its bit to transform the face of medicine.
Over the years, the FDA has approved Botox additionally for the treatment of a number of medical conditions. As long as the procedure is performed by a qualified Botox provider, it can produce very encouraging outcomes for specific health conditions. Board certified plastic surgeon Dr. Suzanne Quardt (Dr. Q) provides Botox to patients in Palm Springs, Palm Desert, Rancho Mirage, and surrounding locations.
Migraines
In 2010, the FDA gave its approval to Botox for the treatment of migraines. While the research is still continuing to determine precisely how Botox acts to create relief against migraines, the results have been unquestionable. Many researchers suggest that the neuromodulation properties of Botox enable it to block pain signals to the nerves, which helps to treat migraines.
A specific regimen must be followed while using Botox injections to provide relief from migraines. Botox must be used only in confirmed cases of migraines and not for severe or persistent headaches that are often misunderstood as migraine.
Overactive Bladder and Incontinence
The urgency as well as frequency of urination may cause trouble for many people who suffer from an overactive bladder. If medications or other solutions are not workable, the provider may recommend Botox injections to treat this condition in people above the age of 18.
Patients suffering neurological disorders and related conditions commonly suffer from urinary incontinence. Botox injections can be used to address incontinence. The provider will make use of a cystoscope to administer Botox in a targeted way. Many patients can experience significant improvement with just two annual treatments.
Depression
While research is still in a nascent stage about assessing the exact use of Botox as a treatment for depression, some researchers are highly encouraged by the initial tests. They suggest that when a person makes a particular facial expression, the corresponding nerves provide a feedback signal to the brain to extent and reinforce those feelings.
Botox as a neurmodulator can interrupt those signals of sadness and depression by targeting the specific nerves. Patient can have an improved state of mind with this procedure. Some researchers also suggest that cosmetic enhancement of the face with Botox can induce happy emotions and support in their fight against depression.
Sweating Under the Arms
Axillary hyperhidrosis, commonly known as excessive underarm sweating, affects over one million people in the US today. Botox has received the FDA's approval for the treatment of this condition, where anti-perspirants and other techniques do not work.
The Botox expert will administer the medication directly into the nerves of the underarm area to block the stimulation of sweat glands. This causes an end to the sweat production in underarms. Dr. Q receives patients from Palm Springs, Palm Desert, Rancho Mirage, and nearby areas for Botox treatment.
For more information on Plastic Surgery and Non-Surgical Medical Spa Procedures and Treatments in the Rancho Mirage, Palm Springs, Palm Desert and surrounding areas please contact the offices of Board Certified Plastic Surgeon Dr. Suzanne Quardt (Dr. Q) by clicking here or calling 760-324-2660.