Vaginal Tightening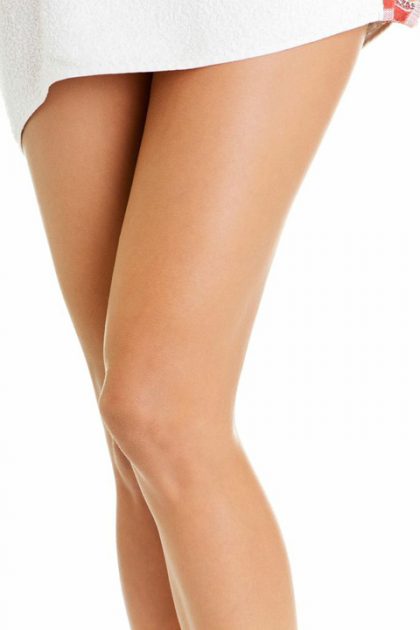 Childbirth, aging, and hormonal changes may cause vaginal laxity and changes in the appearance of a woman's genitals. Many women are not comfortable with vaginoplasty, labiaplasty, and other invasive vaginal rejuvenation procedures. There are several non-surgical cosmetic options as well which can help with vaginal rejuvenation.
Radio frequency (RF) and laser energy-based procedures can help stimulate collagen production. G-spot sensation and volume can be improved by dermal filler injections. Dr. Q Medical Spa, led by board certified plastic surgeon Dr. Suzanne Quardt, provides both surgical and non-surgical vaginal tightening treatment options to patients in Palm Springs, Palm Desert, Rancho Mirage, and surrounding communities.
RF and Laser Treatments
CO2RE Intima laser and radiofrequency (RF) systems have gained immense popularity in recent times for improving vaginal looseness and vulvar sagging. This is done in a non-invasive manner. The procedure is carried out by providing gentle waves of laser pulses and radio frequency energy directly in the vulvo-vaginal area in a non-invasive way.
Controlled heat is generated in the targeted layers that help in tightening internal vaginal laxity and external labia. The tissues in response contract into a tight bundle. Fresh collagen production is also stimulated in this heat-based technique. It allows for natural and longer lasting results that support tissue and nerve healing.
Vaginal tightening can be created with RF or laser procedure. Results are usually noticeable by the patient and her partner in a short period of time. Sagging is significantly reduced by the tightening of the labial tissue. Most patients can wear tight fitting clothing without feeling self-conscious.
Advantages of CO2RE Intima laser for tightening of the vagina:
Minimize the effect of aging and childbirth on the vagina and vulva
Tighten vaginal muscles and tissues
Restore the flexibility, tone, and shape of your vagina
Mitigate vaginal itching, discomfort, and dryness
Enhance sexual satisfaction and intimacy
Restore your vulva's cosmetic appearance
Dermal Filler Treatments
Dermal filler injections can help with volume enhancement in the labia majora area. The procedure can be carried out as an in-office procedure. Women bothered by loss of bulk and atrophy in their labia majora or mons pubis can achieve higher satisfaction rates and outcome with dermal filler injectable treatment. The treatment is FDA approved.
Dermal fillers are of several types. Your volume enhancement injection treatment can be customized according to your needs. The most appropriate filler will be recommended by the surgeon as per your personal preferences and extent of vaginal laxity. Hyaluronic acid based fillers are the usual choice because they are safe and biocompatible. The treatment doesn't require any allergy test as well.
You can achieve G-spot enhancement as well with dermal filler injections. The location of a patient's G-spot is usually determined during the pre-procedure consultation at the time of initial examination. Generally, the G-spot is located about 1 – 3 inches within the vagina. It is just beyond the vaginal opening. Tampons are usually inserted to soak up excess drainage after the injection.
Dr. Q Medical Spa receives patients from Palm Springs, Palm Desert, Rancho Mirage, and nearby areas for surgical and non-surgical vaginal tightening procedures.
Contact Dr. Q Medical Spa in Palm Springs Southern California
For more information on Plastic Surgery and Non-Surgical Medical Spa Procedures and Treatments, please contact the offices of Board Certified Plastic Surgeon Dr. Suzanne Quardt (Dr. Q) by clicking here or calling 760-324-2660.
Dr. Q receives patients from Palm Springs, Palm Desert, Rancho Mirage, Beverly Hills CA, and other Southern California areas.