Restore and Enhance Your Intimate Wellness With CO2RE Intima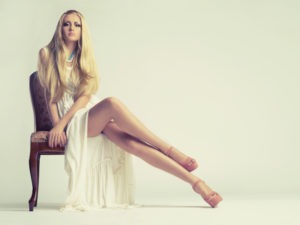 Remaining youthful and brighter not only involves addressing wrinkles and a dazzling complexion, but for many women, it also revolves around addressing the undesirable effects of childbirth, hormonal changes, and aging to preserve or restore intimate wellness too.
An assortment of women from all different backgrounds feel that they have no other choice but to cope with changes in their female anatomy which can lead to discomfort, pain, dryness, itching, incontinence, as well as difficulties in sexual intimacy. With a unique CO2RE Intima med spa treatment system for intimate wellness, putting up with discomfort and compromising on personal aesthetics is no longer necessary.
The judicious Dr. Q Medical Spa, led by board certified plastic surgeon Dr. Suzanne Quardt (Dr. Q), provides Co2RE Intima treatment to patients in Palm Springs, Palm Desert, Rancho Mirage, and surrounding locations across the desert landscape.
Innovative and Advanced Solution
Dr. Q Medical Spa's team understands that restoring and improving intimate wellness must be an essential part of each woman's active and healthy lifestyle. The innovative and advanced CO2RE Intima laser system enables the treatment providers at the med spa to safely and effectively target signs of aging, hormonal change in both internal and external intimate areas.
The treatment does not involve surgery and is entirely non-invasive. It can be administered in a comfortable in-office setting.
Advantages of CO2RE Intima
The CO2RE Intima is an ideal treatment for any woman seeking to:
Reduce vulva and vaginal caused by childbirth and aging

Enhance laxity of external and internal tissue and musculature

Revitalize the vaginal tone, shape, and flexibility

Restore the cosmetic appearance of the vulva

Address issues associated with dryness, discomfort, and itching

Improve sexual satisfaction and intimacy
Treating your intimate areas may sound traumatic or challenging, but CO2RE Intima treatments are gentle, safe and comfortable. Some of the highlights of this treatment include:
Safe, convenient, and effective

Administered in around 10 to 15 minutes

Completely non-surgical

Sterile and hygienic, with one-time use hand-pieces

No significant discomfort or downtime
How CO2RE Intima Works
Laser facial rejuvenation and CO2RE Intima share the same technical principle. If high-intensity light is targeted to precise depths within the skin, it leads to the skin absorbing it as heat. This heat slightly damages the tissues and prompts the body's self-healing mechanisms such as the production of new collagen strands as well as elastin fibers.
When this technology is efficiently utilized to treat vulvar or vaginal laxity, the tissues, supportive structures and musculature of the vulva and vagina become thicker and tauter.
CO2RE Intima has 3 distinct handpieces dependent on the intensity and area of treatment. These handpieces are classified as external, internal or surgical. During your appointment at Dr. Q, we will perform a comprehensive medical examination to design an individualized treatment plan to improve your intimate wellness. This treatment can adequately address the following health conditions:
Genitourinary Syndrome of Menopause

Stress Urinary Incontinence

Vaginal Relaxation Syndrome

Vulvar and Vaginal Atrophy
Dr. Q Med Spa receives patients from Palm Springs, Palm Desert, Rancho Mirage, and other cities and towns in this region of SoCal for Co2RE Intima treatment.
For more information on Plastic Surgery and Non-Surgical Medical Spa Procedures and Treatments in the Rancho Mirage, Palm Springs, Palm Desert and surrounding areas please contact the offices of Board Certified Plastic Surgeon Dr. Suzanne Quardt (Dr. Q) by clicking here or calling 760-324-2660.