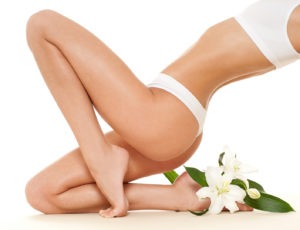 VelaShape is an advanced, non-surgical body contouring procedure meant to restore a more youthful, attractive body shape without the involvement of any incisions, cuts, or injections.
Dr. Q Medical Spa offers the latest and minimally invasive cosmetic procedures, including VelaShape. The spa follows best practices and the highest quality standards to offer individualized VelaShape treatments to women as well as men.
Dr. Q Med Spa, led by board certified plastic surgeon Dr. Suzanne Quardt (Dr. Q), provides VelaShape treatment to patients in Palm Springs, Palm Desert, Rancho Mirage, and surrounding communities.
Benefits of VelaShape III for Fat Removal and Cellulite Reduction
This innovative, non-surgical technology harnesses the power of bi-polar radio frequency (RF), vacuum tissue manipulation, infrared (IR) technology, and mechanical tissue manipulations to create dramatic body sculpting outcomes as proven by multiple clinical trials over 3.5 million independent procedures.
The VelaShape III offers the following improvements upon body shaping systems of the past:
Reducing the overall treatment time

Creating uniform, reproducible outcomes

Enabling more targeted fat reduction
At the time of a comfortable, individualized VelaShape III treatment, the temperature of the fatty tissue is raised accurately to the most appropriate treatment depths (up to 3mm and 15mm). This warming effect serves the following purposes:
Increase lymphatic drainage, circulation, and cellular metabolism
Smooth and firm the texture of the skin

Enhance collagen production

Reduce skin laxity (sagging, looseness)

Decrease the circumference and volume of the treated area by at least 2 cm, after only three treatment sessions

Minimize cellulite appearance
The VelaShape III body contouring procedure is safe and effective for use on all types of skin. A majority of patients find the experience to be entirely painless.
In fact, many patients report that the treatment feels similar to a warm, deep tissue massage. The patient may return to their normal activities right after their VelaShape III session, and will not need any post-treatment downtime.
How does VelaShape Work?
VelaShape treatment is based on the advanced elos combination of Bi-Polar Radiofrequency (RF), infrared light energy, and vacuum and mechanical massage. This blend can deliver comprehensive fat reduction results in precise areas of the body.
RF energy produces controlled heat that is delivered in a targeted way to the undesirable fat cells. Vacuum and uniquely designed rollers are used to perform the mechanical massage.
Circumferential reduction occurs, and the site will be reshaped in a manner that appears completely natural. Only a trained and experienced VelaShape treatment provider should administer this treatment at a reputable med spa.
Outcomes
VelaShape does not involve any downtime or discomfort and generates sustainable outcomes. According to various clinical studies, a minimum of 85 percent of the treated sites experienced a circumferential thigh reduction of 1 cm to 7.2 cm. These results are highly significant considering that VelaShape is a non-invasive procedure.
VelaShape is an FDA cleared and virtually painless treatment for body contouring and cellulite reduction. A majority of patients can expect to accomplish a toned and well-sculpted physique with as few as four treatment sittings.
The outcome of the treatment will establish slowly, and most patients will experience visible results throughout the course of the treatment.
Highlights of VelaShape
VelaShape has a proprietary elos technology which delivers optimal outcomes for the treatment of the skin's surface and deeper tissue as well. The treatment is ideal for patients who seek body contouring in a non-surgical manner.
Dr. Q Med Spa receives patients from Palm Springs, Palm Desert, Rancho Mirage, and nearby areas for VelaShape treatment. For more information on Plastic Surgery and Non-Surgical Medical Spa Procedures and Treatments in the Rancho Mirage, Palm Springs, Palm Desert and surrounding areas please contact the offices of Board Certified Plastic Surgeon Dr. Suzanne Quardt (Dr. Q) by clicking here or calling 760-324-2660.