Skin Lesions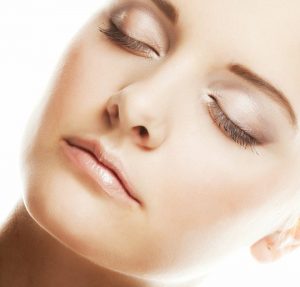 There are two types of lasers that are useful in removal of superficial skin lesions – ablative and non-ablative. Topmost layers of the damaged skin are vaporized by ablative lasers. Non-ablative lasers go deeper in the skin without damaging or otherwise removing the top layers.
Dr. Q Medical Spa, led by board certified plastic surgeon Dr. Suzanne Quardt (Dr. Q) provides safe and proven skin care treatments to patients in Palm Springs, Palm Desert, Rancho Mirage, Beverly Hills, CA, and surrounding communities.
Removing Pigmented Lesions
Pigmented lesions are age spots, sun spots, and melasma among other types of hyperpigmentation. Fractional (Fraxel) lasers, pulsed dye,1Nd:YAG, and IPL among other forms of light-based treatments are the most commonly used lasers for these lesions.
Fractional laser treatment can be used in the treatment of melasma and other pigmentation disorders. However, the laser can result in post-inflammatory pigmentation. Fractional lasers are more useful on chest, neck and hands as compared to conventional ablative modalities.
Stretch marks and poikiloderma of Civatte can also be treated by fractional laser treatments. It is beneficial on all skin types. However, the treatment provider may vary techniques based on the skin type, patient age, body location, and sun exposure. Fractional laser treatment can be combined with other skin treatments, including surgery.
Removing Vascular Lesions
Vascular lesions, such as unsightly spider veins, broken blood vessels, hemangiomas, spider nevi, port wine stains, and other marks can be treated by IPL, pulsed dye, Nd:YAG and diode lasers. IPL is the most popular choice since it is minimally invasive.
Facial telangiectasia is one of the most common vascular disorders treated by lesion experts. Laser based med spa treatments are sought by patients with hemangiomas and port wine stains for improving their skin appearance.
Removal of Precancerous Lesions
Cancerous lesions, as per leading medical spa experts, should be removed during surgery with a knife for complete and clean removal. However, pathologists need to be sure about the margins of the skin cancer. They need to determine what a lesion exactly is.
Lasers are routinely used as a preventative measure for removing precancerous growths before they turn into malignant or squamous cell skin cancers. CO2 and erbium:YAG among other ablative lasers are usually chosen for removing these lesions.
Removal of Warts
Any unnatural growth of skin or membrane on the body is referred to as warts. Warts are generally treated using lasers. Your treatment provider will assess the condition of your wart and recommend the best treatment options. Generally, most laser techniques require multiple sessions for removing the wart completely. Q-switched lasers, carbon dioxide lasers and pulsed dye lasers are helpful in treating warts.
Removal of Scars
Scar is the body's natural response to healing and replacing lost or damaged skin. These can appear anywhere on the body. The makeup of scars can vary as well. For instance, they can be painful, lumpy, flat, itchy, or colorful. Scars can be treated by using different laser procedures. Abnormal coloring of a scar can be removed by using laser therapy.
Dr. Q Med Spa, headed by cosmetic surgeon Dr. Suzanne Quardt (Dr. Q) receives patients from Palm Springs, Palm Desert, Rancho Mirage, Beverly Hills, CA, and nearby areas for innovative and advanced skin enhancement treatments.
Contact Dr. Q Medical Spa and Schedule a Consultation with California Board Certified Plastic Surgeon, Dr. Suzanne Quardt (Dr. Q on Dr. 90210)
For more information on Plastic Surgery and Non-Surgical Medical Spa Procedures and Treatments, please contact the offices of Board Certified Plastic Surgeon Dr. Suzanne Quardt (Dr. Q) by clicking here or calling 760-324-2660.
Dr. Q receives patients from Palm Springs, Palm Desert, Rancho Mirage, Beverly Hills CA, and other Southern California areas.