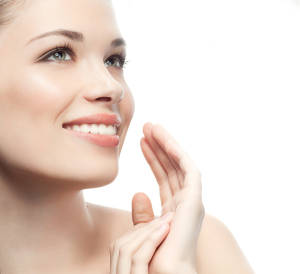 Injectable cosmetic neuromodulators such as Botox and facial volume enhancers such as dermal fillers have emerged as the most popular non-surgical aesthetic procedures over the years. These FDA-approved injectable treatments are designed for facial anti-aging and improving the natural contours of the face.
Dr. Suzanne Quardt is a board certified plastic surgeon providing cosmetic injectables and various other procedures. Dr. Q will recommend the appropriate injectable or a combination of them according to a patient's unique needs. She provides these procedures to patients in Palm Springs, Palm Desert, Rancho Mirage, and surrounding locations.
Botox
Botox is the most widely accepted cosmetic injectable around the world, and the number one non-surgical aesthetic procedure in the US. This FDA approved treatment is designed to reduce and prevent wrinkles and fine lines in certain areas of the face. It inhibits dynamic wrinkle formation by blocking the nerve impulses, leading to relaxation of the contracted facial muscles. The procedure is particularly effective in areas around the eyes, brow, and mouth.
Juvederm
Juvederm is one of the most popular FDA approved soft tissue fillers. The key ingredient in Juvederm filler gel is hyaluronic acid, which is a natural substance found in the body. It is designed to volumize and provide structural support to the skin. Juvederm gel will fill the deep facial wrinkles and create a smoother, more youthful look. Results with Juvederm can last for up to one year. It is safe for all skin types and ethnic groups, including those with thin, sensitive skin.
Hylaform
Hylaform is a clear, hyaluronic acid based dermal filler that is specifically designed for people with sensitive skin. The filler gel is chemically stabilized, which enables the hyaluronic acid in the gel to sustain for a longer time in the body. Therefore, results with Hylaform can last for around six months to a year. The injectable treatment can be used to increase facial volume in any sagging area of the face, and can also be used to augment lips.
Restylane and Perlane
Restylane and Perlane are both made of hyaluronic acid. Restylane will reduce moderate to severe facial wrinkles. It enhances the skin's ability to retain moisture and helps to maintain volume. Lips and under eye tear trough area can be volumized with Restylane. Perlane belongs to the Restylane family, with the only difference that it is composed of larger gel particles. Perlane is more appropriate for patients with deep set wrinkles, which require a deeper subcutaneous injection.
Juvederm Voluma XC
Juvederm Voluma XC is a unique dermal filler designed to add volume to the depleted areas of the face. The FDA has approved Voluma specifically for the cosmetic purpose of cheek augmentation. Results with Voluma can last for up to two years because of the higher concentration of hyaluronic acid. Just like other hyaluronic acid based fillers, Voluma does not require the patient to undergo any prior allergy tests.
A combination of injectable anti-aging treatments may sometimes be used to perform a "liquid facelift." Dr. Q receives patients from Palm Springs, Palm Desert, Rancho Mirage, and nearby areas for Botox and dermal filler injections.
For more information on Plastic Surgery and Non-Surgical Medical Spa Procedures and Treatments in the Rancho Mirage, Palm Springs, Palm Desert and surrounding areas please contact the offices of Board Certified Plastic Surgeon Dr. Suzanne Quardt (Dr. Q) by clicking here or calling 760-324-2660.