Cellulite Reduction Treatment Before And After Photos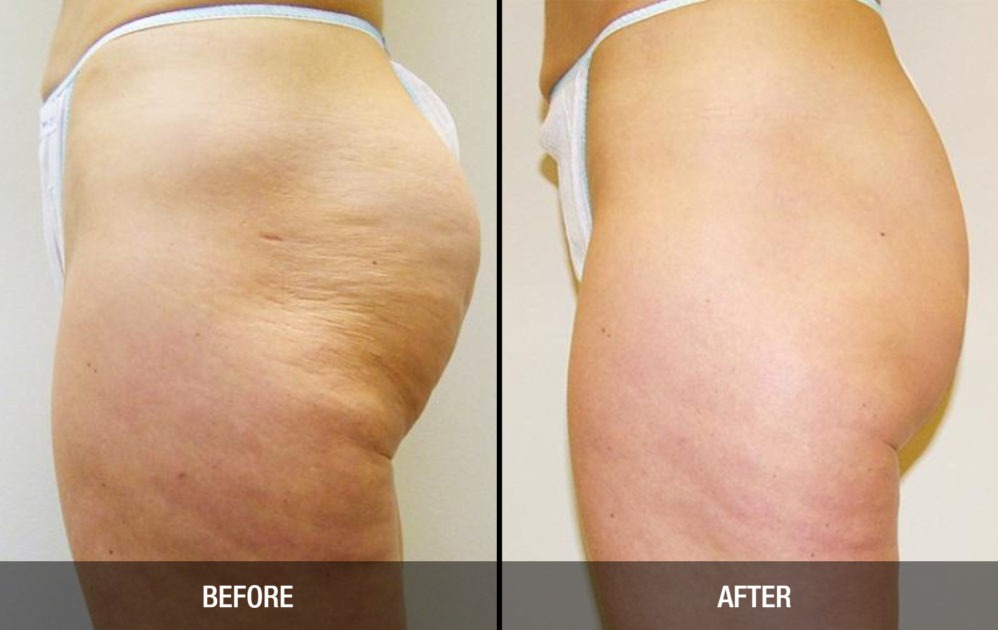 VelaShape III is a state of the art and revolutionary treatment option for improving body contours and reducing cellulite in the body. It also helps towards enhancing skin tone and texture. VelaShape III cellulite reduction treatment makes use of bi-polar radio frequency (RF) technology, infrared (IR), and vacuum for mitigating the appearance of cellulite and restoring tighter and youthful looking skin.
VelaShape III before and after images may be displayed by the treatment provider to new patients during the initial consultation. An environment of trust can be fostered by these images between the treatment provider and the patient. It may also help the patient understand the benefits and results of VelaShape III in a better way. Well-informed decisions can be taken by reviewing these images.
Connecting with New Patients
Treatment providers can better connect with new patients using VelaShape III cellulite reduction before and after images. Many patients tend to gain superior confidence in the treatment and its outcome. They believe that if the treatment worked on another patient, it would work on them as well. This helps in reassuring patients about the VelaShape III procedure. It also enables them to make better decisions.
These images are not on the website now but that does not mean they cannot be uploaded any day because updated websites is not a time consuming ordeal. With that said, there are other images on the site so you can ascertain the depth of experience offered by this clinic. If you want to see these images, make sure you ask to see them for cellulite reduction during the consultation.
Med spa treatment providers can gain patient's trust by being upfront and transparent about the VelaShape III cellulite reduction treatment. Candidates would feel positive about the treatment after looking at before and after images.
VelaShape III before and after images offer visual proof that helps in building a strong foundation of trust and transparency between the treatment provider and patient. Transparency is key here because there's never been a plastic surgeon who achieved long term success such as Dr. Farah without transparency. It's not just about the patients who sign on the dotted line to continue and to receive the treatment it's also about the people who walk away. Who knows, they may want to sign up for a surgery or treatment a year later, for instance.
Pictures Tell a Better Story than Words
VelaShape III cellulite reduction treatment before and after images helps patients understand the med spa treatment in a much better way. Words spoken by providers and explanations given by them are open to interpretation. In some cases, the results may even seem incredulous. Pictures, on the other hand, present the true story in a much more effective manner.
Patients can develop more realistic expectations through pictures. Images are not limited by barriers to language. They help in presenting the real story without any prejudice or exaggeration.
Increasing Awareness by Going Social
VelaShape III before and after pictures have the potential to spread awareness among thousands of people about the procedure. This is when the images are shared on social media platforms. YouTube, Instagram, Facebook, and Pinterest among others have a near-universal appeal today.
Create Realistic Expectations
It's critical for patients to understand that VelaShape III is a noninvasive procedure and doesn't offer the same results as a surgery. Patients should understand the limitations as well as benefits of the procedure to be satisfied in the end results. VelaShape III before and after images reduce the risk of disappointment among patients by offering a clear understanding of the results.
Contact Dr. Q Medical Spa and Schedule a Consultation with California Board Certified Plastic Surgeon, Dr. Suzanne Quardt (Dr. Q on Dr. 90210)
For more information on Plastic Surgery and Non-Surgical Medical Spa Procedures and Treatments, please contact the offices of Board Certified Plastic Surgeon Dr. Suzanne Quardt (Dr. Q) by clicking here or calling 760-324-2660.
Dr. Q receives patients from Palm Springs, Palm Desert, Rancho Mirage, Beverly Hills CA, and other Southern California areas.