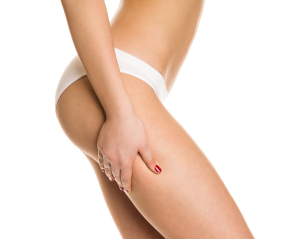 Laser hair removal is a proven and effective way to eliminate unwanted hair from almost any area of the body. At the time of initial consultation, the treatment provider will discuss the pros and cons of the procedure in order to help the patient make an informed choice.
Some providers also like to present laser hair removal before and after photographs before the patient. This can give a more visual idea to the patient about the procedure's potential effectiveness. 
Dr. Q Medical Spa, led by cutting edge, notable, and board certified plastic surgeon Dr. Suzanne Quardt (Dr. Q) provides laser hair removal to patients in Palm Springs, Palm Desert, Rancho Mirage, and surrounding locations.
What are Laser Hair Removal Before and After Images?
Before and after images in case of laser hair removal refer to a pair or group of pictures belonging to a previous patient who has undergone the same procedure with a satisfactory outcome. The pictures include images taken prior to the procedure and after the procedure at a time when all the treatment sessions have been completed and the post-operative temporary side effects have been resolved.
The laser treatment provider will take care to ensure that the photographs are obtained with the patient's proper consent and presented before new patients in a discreet manner. The patient's identity may be kept confidential as per the established norm. The provider's only purpose behind this exercise is to use these photos as an aid to explain to new patients what laser hair removal can or cannot do for them.
Benefits
A patient who is considering laser hair removal for the first time may have apprehensions about how effectively it will eliminate the unwanted hair, and how the skin will appear after the treatment. Some patients may want only limited hair removal in one or two small areas such as underarms and bikini line, while some others may require hair removal from larger sites.
In some cases, laser hair removal procedure may be performed in conjunction with another cosmetic non-invasive treatment as per the patient's needs. In each case, the patient will be in a better position to make the right choices when they have access to laser hair removal before and after photos.
Keeping Reasonable Expectations
Laser hair removal treatment can only perform the role of eliminated unwanted body hair. It is not meant to tighten the skin or remove other skin imperfections. Patients should have a clear idea of what to expect and what not to expect from the treatment. To ensure this, a treatment provider may like to show laser hair removal before and after photos at the very outset.
Patients are usually able to appreciate the final results in a better way when they have realistic expectations. Dr. Q Medical Spa receives patients from Palm Springs, Palm Desert, Rancho Mirage, and other suburbs and neighborhoods in this area of California for laser hair removal.
Website Photos
The treatment provider will have the option to present laser hair removal before and after photos on their practice website which Dr. Q does not do at this time for this particular option but that could change at any time and you may be able to see before and after pictures of laser hair removal during the consultation. If they are active on social media, they may also consider sharing the photos via popular social networks for a wider exposure.
The big player in this concept is digital technology. Digital technology has transformed entire universes and the plastic surgery industry has not only utilized this new technology but embraced it. Now a patient can see amazing pictures with unprecedented quality from your favorite living room chair, your backyard gazebo, or in aisle 10 at a supermarket, the Internet and Wi-Fi amazing as well.
With these new tech capabilities, any patient can make a fantastic and salient decision without involving anyone else. But in this case, as already said, a patient may have to make an appointment with Dr. Q to see laser hair removal pictures. Once you see these digital before and after pictures, you can make a decision that is based just on your needs and predilections.
This means that any patient will be more comfortable with their decision and they will be less anxious before this treatment. This is just better for everyone involved.

For more information on Plastic Surgery and Non-Surgical Medical Spa Procedures and Treatments in the Rancho Mirage, Palm Springs, Palm Desert and surrounding areas please contact the offices of Board Certified Plastic Surgeon Dr. Suzanne Quardt (Dr. Q) by clicking here or calling 760-324-2660.