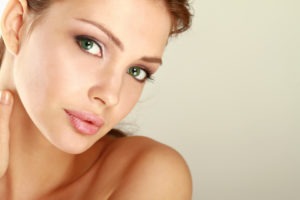 Different cosmetic non-surgical med spa procedures will produce different outcomes. Final results will vary in terms of their longevity depending on the type of procedure performed. In many cases, the results can also vary from one patient to another even for the same procedure. 
This will depend on the patient's age, skin elasticity, number of treatments received, and how far the patient works on post-operative skin care and protection. Dr. Q Medical Spa, led by board certified plastic surgeon Dr. Suzanne Quardt (Dr. Q) provides cosmetic non-surgical treatments to patients in Palm Springs, Palm Desert, Rancho Mirage, and surrounding communities. 
Hyaluronic Acid-Based Dermal Fillers 
Hyaluronic acid (HA) is the active component in dermal fillers such as Juvederm, Restylane, and Revanesse Versa. The sustainability of the outcomes that this injectable filler treatment offers depends on the level of cross-linkage of the gel molecules. 
The human body has a tendency to reject foreign materials. But these fillers contain HA, which is a compound that is naturally found in the human body, enabling the body to accept it more easily. This allows the filler gel to remain in the body for a longer period to offer long-lasting anti-aging outcomes. These fillers provides patients with major improvement over animal-based collagen injectable treatments. 
When animal-based fillers are used, the body rapidly detects the collagen as a foreign substance and disintegrates it. However, this does not happen in the case of Juvederm, Restylane, or Revanesse Versa.
Many dermal filler treatments that are available today contain HA. But some may not last as long as Juvederm. Products that are non-cross linked will break down in a few days. However, Juvederm lasts at the treated area beneath the skin for a longer duration as its molecules are strongly cross-linked. 
The advanced and patented Hylacross technology is the foundation of the Juvederm injectable treatment. This technology allows strong cross-linkage of the HA molecules enabling patients to enjoy the results of a single Juvederm dermal filler med spa treatment for up to a year. 
CoolSculpting Body Contouring Treatment
CoolSculpting is a patented system that has been cleared by the FDA. It eliminates targeted fat pockets externally by freezing the fat. The unwanted fat cells will start to crystallize and die upon being frozen. In the course of the next few weeks, the body will expel these dead fat cells through its natural metabolic processes. In general, patients experience a visible difference after only a single treatment session. 
But the patient may need multiple sessions to accomplish more fat reduction. A majority of patients will attain around 20 percent fat reduction in the treated areas. The most dramatic results manifest in around two to four months following the CoolSculpting procedure. 
CoolSculpting permanently eliminates fat cells in the treated site through this process. These dead fat cells are permanently removed. However, CoolSculpting is not a replacement for a balanced diet and exercise plan. A healthy lifestyle will prevent new fat cells from developing in the treated areas, enabling the results of CoolSculpting to last forever potentially.  
Dr. Q Medical Spa receives patients from Palm Springs, Palm Desert, Rancho Mirage, and nearby areas for cosmetic non-surgical procedures. 
For more information on Plastic Surgery and Non-Surgical Medical Spa Procedures and Treatments in the Rancho Mirage, Palm Springs, Palm Desert and surrounding areas please contact the offices of Board Certified Plastic Surgeon Dr. Suzanne Quardt (Dr. Q) by clicking here or calling 760-324-2660.