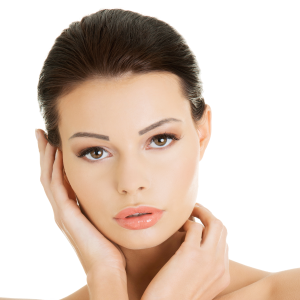 Botox is the world's most popular anti-aging injectable procedure for the face. This FDA approved treatment can mitigate mild to moderate facial wrinkles and lines almost instantly, and restore a more youthful looking face. The procedure is considered very safe provided it is administered by a qualified Botox professional.
While the safety track record of Botox is very high, it is still advisable for a new patient to learn about its potential risks in order to make a well-informed choice. Botulinum toxin type A, which is the key ingredient in Botox, is a potent biological agent, which can cause severe side effects if it is administered wrongly or in wrong volumes. Dr. Q medical spa provides Botox injections to patients in Palm Springs, Palm Desert, Rancho Mirage, and surrounding locations.
Potential Risks
Some of the potential risks and side effects of Botox include redness, inflammation, swelling, bruising, bleeding, infection, and pain in the treated areas. The symptoms may sometimes indicate an allergic reaction. If the patient finds difficulty in breathing or feels dizzy, they should immediately seek medical help.
Some other potential side effects of Botox may include muscle spasms, twitching, droopy eyelids, headache, neck pain, dry mouth, fatigue, or numbness in the injection areas. Muscle immobility may lead to numbness in a few cases. Muscle spasms may occur in some patients, especially where the Botox injections have not been effective.
If Botox medication is administered wrongly or in wrong volumes, it may spread to other sites, causing an adverse result on the surrounding tissue. For instance, when Botox is administered close to the upper eyelids or between the eyebrows, it can sometimes cause the eyelids to droop for a short period.
Additional Complications
Some of the other potential complications arising out of Botox when it is administered incorrectly may include the following:
Twisted or crooked smile

Symptoms resembling a flu

Cockeyed brows

Unexplained tearing

Difficulties in vision

Muscle weakness in the injected sites

Obstruction in swallowing or speaking

Weak bladder control
Board certified plastic surgeon Dr. Suzanne Quardt of Dr. Q Medical Spa receives patients from Palm Springs, Palm Desert, Rancho Mirage, and other cities and suburbs in this part of Southern California for Botox treatment.
Who should Avoid Botox?
Determining the candidacy is crucial to ensure safe and predictable results with Botox injections. The provider may advise individuals with one or more of the following conditions to avoid Botox:
Known allergy to an ingredient of Botox

Suffered previously from the side effects of Botox or a variant

Suffering from an untreated skin infection in the injection area

Suffering from ALS, myasthenia gravis, Lambert-Eaton syndrome, or another disease that affects muscles or nerves

Having asthma or chronic breathing troubles

Bleeding issues

Recently received a facial surgery procedure

Planning to receive a facial surgery

Weak forehead muscles

Unable to stop the use of NSAIDs and blood thinning medication for a short period before treatment
According to Allergan, the manufacturer of Botox, pregnant and breastfeeding women should also avoid Botox treatment.

For more information on Plastic Surgery and Non-Surgical Medical Spa Procedures and Treatments in the Rancho Mirage, Palm Springs, Palm Desert and surrounding areas please contact the offices of Board Certified Plastic Surgeon Dr. Suzanne Quardt (Dr. Q) by clicking here or calling 760-324-2660.