WHAT COLLAGEN DEPLETION MEANS FOR THE HEALTH OF YOUR SKIN
Collagen is the crucial protein our skin requires to retain its youthfully firm, lifted, supple appearance. Our collagen stores dwindle over time, as a result of the cumulative effects of the natural aging process, environmental damage (i.e. sun, wind, pollution), and gravity. The effects of depleted collagen levels often present as the unwelcome aesthetic changes we collectively refer to as the "visible signs of aging," which may include:
Lax (loose), sagging skin on the face, neck, chest, and chin
Increasing prominence of fine lines and wrinkles around the eyes, neck, brows, mouth, and décolletage
At Dr. Q™ Medical Spa, located in Rancho Mirage, CA, Board Certified plastic surgeon Dr. Suzanne Quardt (Dr. Q™) works tirelessly to provide her patients with the most efficacious anti-aging treatments available, and hand picks only those treatments that are backed by solid scientific evidence and have consistently produced successful treatment outcomes. After learning about the proven benefits of the non-invasive, next-generation skin rejuvenation treatment known as Ultherapy, she knew this was something that would be of great value to her patients.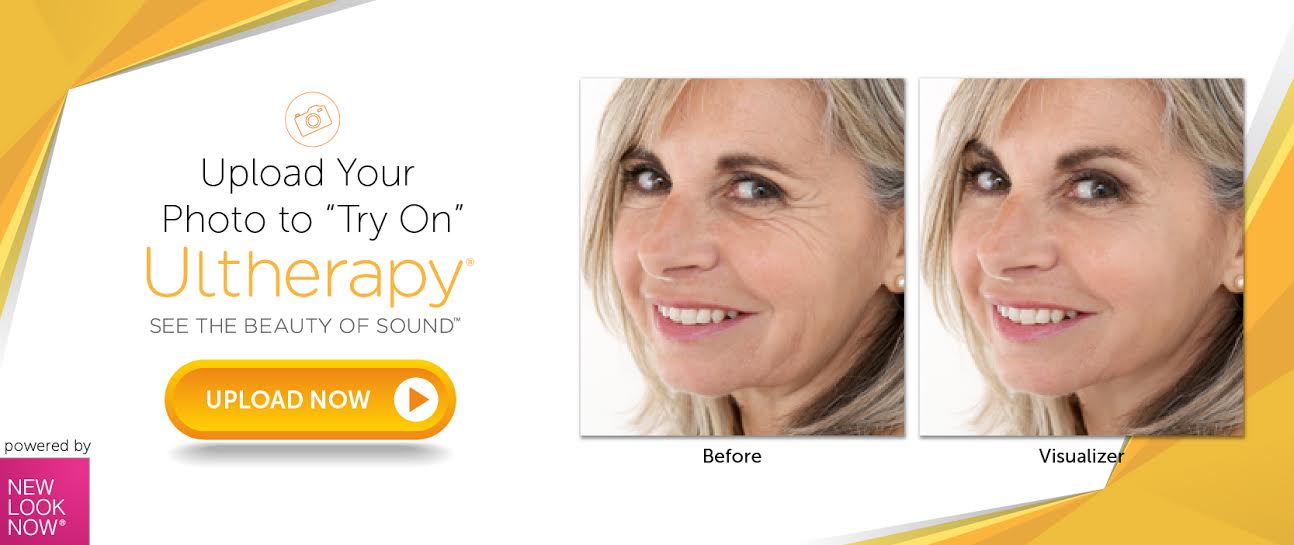 ULTHERAPY: HARNESSING THE POWER OF ULTRASOUND TO BOOST COLLAGEN LEVELS
Ultherapy treatments are FDA-approved and gentle enough to be applied even in the most sensitive facial areas (around the eyes and mouth). Formulated to serve as an effective countermeasure to facial aging, Ultherapy works by channeling the power of ultrasound energy to stimulate the body's natural collagen production mechanism, thereby restoring the body's collagen levels to optimum functional capacity. By enabling the practitioner to see under the skin, Ultherapy allows for precisely targeted treatments, stimulating the structural support layers of the skin without causing damage to the epidermis (outermost skin layer).
Ultherapy is a simple, in-office procedure that does not require anesthesia and can generally be completed in one 60-90 minute visit. Ultherapy is gently performed with the use of an ultrasound wand placed gently on the target area, where it deposits ultrasound energy at precisely calculated depths underneath the skin. The ultrasound energy serves to heat the tissue below the skin's surface, triggering the production of natural anti-aging proteins (i.e. collagen), without disturbing the surface of the skin.
Some patients may experience mild, temporary discomfort and/or tingling as the focused ultrasound energy is applied below the skin; however, Dr. Q™ and her staff will take work with you to ensure your comfort throughout the entire procedure. Following your Ultherapy treatment, your may notice some slight redness around the treatment area, but this should subside within a few hours, and you may return to your normal activities as soon as your session concludes.
You may see and feel some skin Re-Q-Venating results immediately after your Ultherapy treatment; however, the most significant visible improvements will become apparent over the next 2-3 months, as your collagen levels are replenished and your skin rejuvenates itself. Some patients have reported continued improvements in facial/neck/décolletage smoothness and firmness for up to six months after the initial Ultherapy treatment.
CONTACT DR. Q™ MEDICAL SPA
Situated in beautiful Rancho Mirage, California, Dr. Q™ Medical Spa has become an oasis for patients seeking a tranquil reprieve from the chaotic pace of everyday life while receiving non-invasive, yet highly-effective skin rejuvenation and body contouring treatments. Unparalleled patient care is the foundation of Dr. Q™'s cosmetic surgery practice, and she extends this exceptional level of service, attentiveness, and commitment to client satisfaction to her medical spa, where she offers a variety of customizable treatments designed to accommodate her patients' diverse needs and aesthetic goals.
If would like additional information about Ultherapy, or any of our non-invasive skin Re-Q-Venating treatment options, please contact Dr. Q™ Medical Spa today. We look forward to speaking with you, and to scheduling your initial consultation with Dr. Q™.