Cellulite Reduction with VelaShape III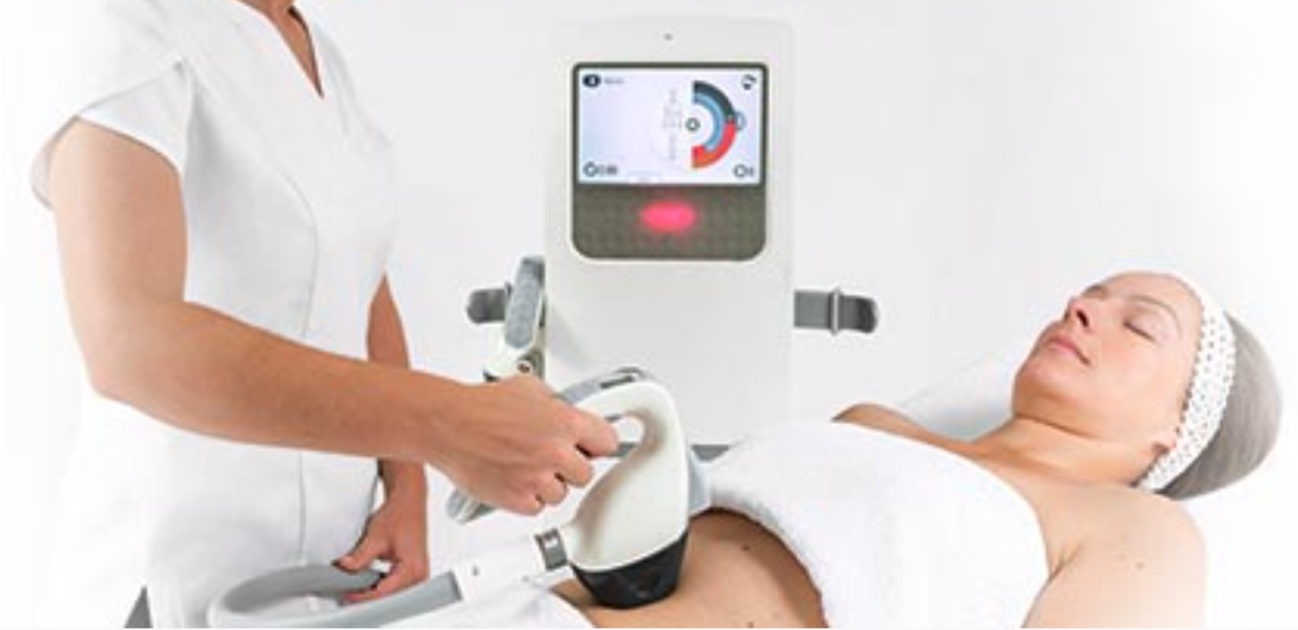 Cellulite refers to dimpling in the skin. It is usually present in the thighs, hips, and buttocks. Cellulite is more prevalent in women as compared to men. This is because muscle, fat and connective tissue is distributed differently in men as opposed to women. Fat deposits cause cellulite to become lumpy. Connective tissues present underneath the skin get pushed and distorted that leads to characteristic changes in the way the skin appears.
VelaShape III is a form of noninvasive body contouring therapy that reduces the appearance of cellulite in the body. It slims and contours the body as well. It can be difficult getting rid of stubborn fat deposits that doesn't respond to exercise and dieting. VelaShape III doesn't require any downtime and is one of the best noninvasive body contouring treatment options.
You may have cellulite on your arms, neck, buttocks, thighs, abdomen, and flanks. Cumulative and gradual results are witnessed by patients through this treatment regimen.
Choosing VelaShape III
Cellulite can be addressed by several different cosmetic procedures. VelaShape III is unlike other alternative treatments. It uses circumferential reduction for providing incredible results by involving three different technologies.
Infrared energy is used for targeted heat delivery in the problem area. VelaShape III uses bipolar radiofrequency energy for reducing cellulite in the targeted areas. Vacuum suction is the third technology used in the procedure. It increases the efficacy of RF and infrared technologies.
Fat cells get heated during the procedure in the target area. The procedure also heats the underlying connective tissues and dermal collagen fibers. Combination of all three technologies allows for faster and deeper heat penetration. You would get increased lymphatic drainage, cellular metabolism, collagen deposition, and circulation.
The med spa procedure reduces skin volume and laxity while improving the structure and texture of the skin.
VelaShape III Benefits
The procedure works by:
Gradually smoothening the surface of the skin and causing a noticeable reduction in cellulite
Providing circumferential reduction that noticeably reshapes the treated area
One of the major benefits of choosing VelaShape III med spa treatment over other procedures is that it involves three different technologies. RF energy, bipolar energy, and vacuum suction are not present in most alternative options. You should expect great results when you decide to get this treatment. Skin tightening and cellulite reduction are major benefits of the procedure.
There is no downtime involved in the procedure since it is non-invasive in nature. You can quickly return to your lifestyle. VelaShape III is an FDA cleared procedure. Localized reduction in skin laxity is provided through this procedure. It helps in improving the skin structure and texture by enhancing collagen formation. VelaShape III can provide you the results you seek where cellulite reduction is concerned.
Contact Dr. Q Medical Spa and Schedule a Consultation with California Board Certified Plastic Surgeon, Dr. Suzanne Quardt (Dr. Q on Dr. 90210)
For more information on Plastic Surgery and Non-Surgical Medical Spa Procedures and Treatments, please contact the offices of Board Certified Plastic Surgeon Dr. Suzanne Quardt (Dr. Q) by clicking here or calling 760-324-2660.
Dr. Q receives patients from Palm Springs, Palm Desert, Rancho Mirage, Beverly Hills CA, and other Southern California areas.