Botox is widely popular across the world as a non-surgical anti-aging facial treatment. The FDA has approved this treatment to address mild to moderate lines and wrinkles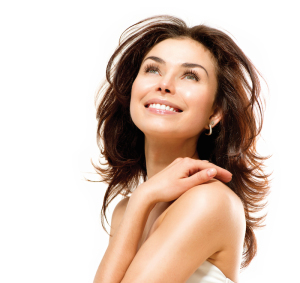 on the face restoring a more youthful appearance.
This is a safe procedure in the hands of an experienced and well-qualified Botox med spa treatment provider.
Although Botox is a non-surgical, in-office procedure involving no general anesthesia or sedation, new patients should still understand the potential risks involved to make an informed decision.
The main ingredient in Botox is Botulinum toxin type A, which is a powerful biological agent. It can lead to serious side effects if injected incorrectly or in wrong volumes.
Dr. Q Medical Spa, led by judicious board certified plastic surgeon Dr. Suzanne Quardt (Dr. Q) provides Botox injections to patients in Palm Springs, Palm Desert, Rancho Mirage, and other towns and cities in this part of SoCal.
Potential Risks
Botox treatment includes some potential risks and side effects such as swelling, redness, bruising, infection, pain and bleeding in the injection sites. The symptoms may sometimes signal an allergic reaction. The patient should immediately seek medical attention if they experience breathing difficulties or dizziness.
Other possible side effects of the Botox med spa treatment include twitching, muscles spasms, neck pain, droopy eyelids, dry mouth, fatigue, neck pain, headache, or numbness in the injection sites.
In some cases, muscle immobility may cause numbness. Some patients may experience muscle spasms, especially in areas where the Botox injections have been ineffective.
Botox medication can cause poor results in the surrounding tissues if administered incorrectly or in wrong amounts. For example, if Botox is injected too close to the upper eyelids or between the brows, it can lead the lids to droop for a brief period.
Rare Complications
If Botox is injected incorrectly, some other potential complications that may occur are as follows:
Flu-like symptoms

Muscle weakness in the injected areas

Cockeyed brows

Crooked or twisted smile

Weak bladder control

Unexplained tearing

Vision problems

Problems in swallowing or speaking
Who Should Avoid Botox?
It is vital to establish candidacy for Botox to ensure safe and successful outcomes. Botox may not be advisable for people with one or more of the below mentioned issues:
Presence of a known allergic response to a Botox component

Experienced side effects in the past from Botox or a variant

Presence of an untreated skin condition in the injection site

Suffering from Lambert-Eaton syndrome, ALS, myasthenia gravis, or another condition that impacts nerves or muscles

Suffering from Asthma or chronic breathing problems

Bleeding issues

Underwent facial surgery recently

Planning to undergo facial surgery

Weak muscles in the forehead

Inability to discontinue using NSAIDs and blood thinning drugs for a brief duration prior to the treatment
Furthermore, Botox Manufacturer Allergan also advises pregnant and nursing women to avoid this treatment. Botox may cause transient inflammation and bruising in the injection area following the procedure. The focused Dr. Q Medical Spa receives patients from Palm Springs, Palm Desert, Rancho Mirage, and other towns and cities in this region of the country for Botox injections.
For more information on Plastic Surgery and Non-Surgical Medical Spa Procedures and Treatments in the Rancho Mirage, Palm Springs, Palm Desert and surrounding areas please contact the offices of Board Certified Plastic Surgeon Dr. Suzanne Quardt (Dr. Q) by clicking here or calling 760-324-2660.