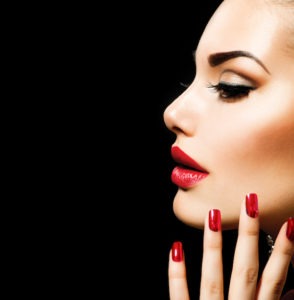 Juvederm Vollure XC is a safe and effective FDA-approved facial filler injectable treatment to mitigate the facial wrinkles, folds and fine lines.
During the initial consultation, the med spa treatment provider will educate the patient about various aspects of Juvederm Vollure, and may also present a few before and after photographs to explain the potential outcomes.
The provider's first goal will be to help the patient make a well-considered and realistic decision. The patient should feel free to ask questions and clear any doubts or issues about the injectable procedure.
Dr. Q Medical Spa, led by board certified plastic surgeon Dr. Suzanne Quardt, provides Juvederm Vollure XC to patients in Palm Springs, Palm Desert, Rancho Mirage, and surrounding communities.
What are Juvederm Vollure Before and After Images?
Before and after images in case of Juvederm Vollure XC dermal filler injections refer to a set of pictures pertaining to an earlier patient who has received the same treatment with satisfactory results.
The set includes images taken prior to the treatment and after the treatment at a stage when the initial redness and swelling is resolved and the full effects of the med spa filler procedure have been established.
These images can serve as a useful visual aid to help a new patient understand the procedure clearly. The provider will take care to obtain before and after pictures with the patient's proper consent and present them before new patients in a discreet manner.
The patient's identity may be kept confidential as per the standard norm. The provider's only goal here is to use these photos to educate a new patient about the potential effectiveness of Juvederm Vollure XC.
Dr. Q does this with acumen. The website is amazing and the pictures are telling. Now a patient does not have to make an appointment nor rely on some vague brochure or some outdated Polaroid pictures. Times have changed and the patient is much better in this regard for it.
Advantages
When a new patient visits the med spa for a dermal filler consultation, they may only have a limited understanding of the procedure. Sometimes it can be difficult to adequately describe the real effectiveness of the procedure. This is where the provider can use before and after photos to show visual results of the procedure that were obtained by actual past patients.
Some patients may be unsure about whether to choose Juvederm Vollure XC or another non-invasive facial anti-aging procedure. In some cases, the provider may recommend a combination of treatments. In each case, the patient will be in a better position to make the right decisions when they have access to Juvederm Vollure XC before and after photos.
Expectations
In any cosmetic procedure, it is important for a patient to know clearly what the procedure can or cannot do for them. Despite the best verbal explanations of the surgeon, a patient may sometimes misinterpret the aesthetic goals that can be achieved with a non-surgical procedure such as Juvederm Vollure. This possibility can be minimized if the provider makes use of before and after photos.
Photos on the Website
The provider has an option to present Juvederm Vollure XC before and after photos on their practice website which is done in this case as already highlighted. This can allow free access to the photos to anyone who wants to learn more about the procedure. Dr. Q Medical Spa receives patients from Palm Springs, Palm Desert, Rancho Mirage, and nearby areas for Juvederm Vollure treatment.
The stellar aspect of this is digital technology. Now digital technology has leapfrogged industry after industry into a brave new world and the plastic surgery industry is certainly one of them. Now a patient can see these amazing pictures and make a pivotal decision without anyone else being the wiser.
A patient only needs Internet access which is widely available and they can ascertain whether or not they want to go forward with this treatment. The anxiety in this process has been fully mitigated.
For more information on Plastic Surgery and Non-Surgical Medical Spa Procedures and Treatments in the Rancho Mirage, Palm Springs, Palm Desert and surrounding areas please contact the offices of Board Certified Plastic Surgeon Dr. Suzanne Quardt (Dr. Q) by clicking here or calling 760-324-2660.