Laser Wrinkle Removal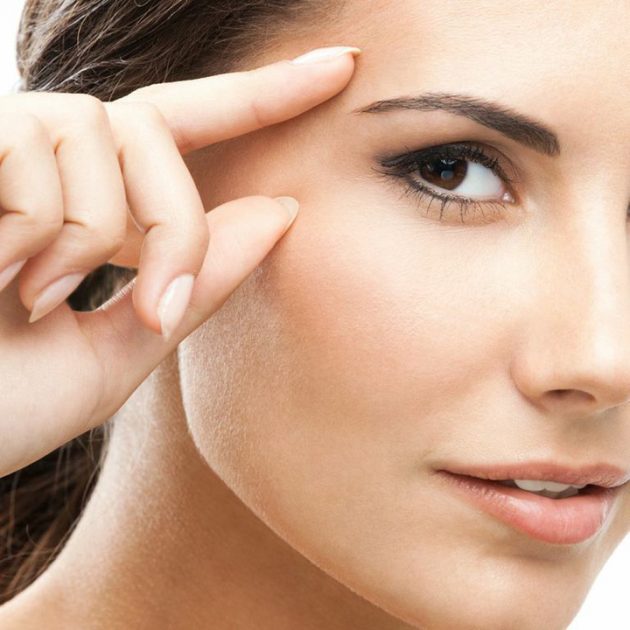 Facial acne and wrinkles are major aesthetic concerns for a majority of people in different age groups. Advanced laser treatments can address these conditions more successfully with minimal risk of side effects and complications. Innovations in laser technology have made it possible to reduce fine lines, age spots, and wrinkles while tightening the skin for a youthful appearance.
Laser therapy can also be used for reducing acne scars and other spots. Dr. Q Medical Spa, led by board certified plastic surgeon Dr. Suzanne Quardt (Dr. Q), provides laser skin care treatments to patients in Palm Springs, Palm Desert, Rancho Mirage, and surrounding communities.
Diminish Aging Signs with Laser Therapy
You cannot avoid loss of skin volume and elasticity as you age. This gives rise to nasolabial folds, fine lines, and wrinkles. However, laser treatments performed by a trained med spa technician can help reduce the appearance of wrinkles and fine lines on your face and neck. You can enjoy a more youthful appearance with multiple sessions. The best part about laser therapy is that results continue improving over several weeks and months.
Laser treatment can help tighten sagging skin to restore it to a clearer, smoother, and even texture. It will reduce the appearance of wrinkles while boosting collagen generation within deeper tissue. Collagen helps add volume to your skin in a natural way to produce sustainable results.
Several aging signs can be reversed or reduced by laser therapy in addition to fine lines and wrinkles. This includes pre-cancerous spots, photo damage, irregular pigmentation, and benign lesions.
What to Expect?
Laser medical spa therapy involves focusing highly concentrated beams of light on target areas. These short energy pulses will be delivered in rapid bursts to ensure maximum results. Your treatment provider will exercise caution to minimize heat exposure while optimizing results on the targeted skin. High-precision anti-aging laser procedure ensures that surrounding tissues remain healthy and undamaged.
You can be assured of predictable and safe results when the laser skin resurfacing or tightening procedure is performed by an experienced treatment provider. There is minimal downtime to this procedure, which is highly customizable to suit your personal cosmetic goals.
Reduce Acne and Acne Scars with Laser Therapy
Acne breakouts can occur due to a wide variety of reasons. In the US over 80% teens and many adults suffer from acne breakouts. Your aesthetic looks can be compromised to a great degree with acne or acne scarring. In some cases, acne and its residual scarring can also diminish self-confidence.
Laser treatment is a safe, proven, and effective procedure to improve several types of acne. It can also be used for diminishing the appearance of acne scars. Your treatment provider will focus short rapid bursts of laser light on the affected site. This is done to remove debris and excess oil from clogged pores.
Laser therapy helps in eliminating dead skin cells which reduces the appearance of acne scars. Your treatment provider will determine the number of sessions required based on your skin type and extent of acne spread. Dr. Q Med Spa receives patients from Palm Springs, Palm Desert, Rancho Mirage, and nearby areas for advanced laser skin enhancement treatments.
Contact Dr. Q Medical Spa in Palm Springs Southern California
For more information on Plastic Surgery and Non-Surgical Medical Spa Procedures and Treatments, please contact the offices of Board Certified Plastic Surgeon Dr. Suzanne Quardt (Dr. Q) by clicking here or calling 760-324-2660.
Dr. Q receives patients from Palm Springs, Palm Desert, Rancho Mirage, Beverly Hills CA, and other Southern California areas.