Med Spa Cosmetic Procedures Growing in Popularity: ASPS Report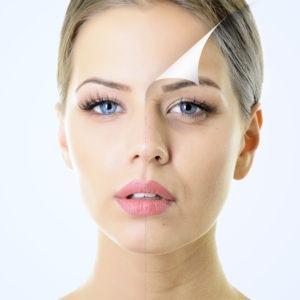 Advancements in technology have made minimally invasive med spa cosmetic procedures safer, more effective and more predictable over the years. Working people and busy mothers typically prefer non-surgical procedures because of the minimal downtime involved and the lower risk of complications. Results with these procedures are often more subtle and natural looking, which is a requirement of many patients.
A recent report from the American Society of Plastic Surgeons (ASPS) discusses the growth in the total number of cosmetic minimally invasive and non-invasive procedures from 2000 to 2014. Dr. Suzanne Quardt (Dr. Q) is an eminent aesthetic surgeon providing such procedures through her state of the art facility called Dr. Q Medical Spa. The facility receives patients from Palm Springs, Palm Desert, Rancho Mirage, and surrounding areas.
Botulinum Toxin Type A (Botox or Dysport)
Botox and Dysport are two of the most popular facial anti-aging injectable treatments. As many as 6.7 million procedures involving Botulinum Toxin Type A were performed in 2014, which was a jump of 6% over the previous year, and represented an eight-fold growth since 2000.
Cellulite Reduction
According to the American Society of Plastic Surgeons (ASPS) figures, 29,243 cellulite reduction treatments were performed in the US in 2014, registering a jump of 22% over 2000.
Chemical Peels
In the last one year alone, demand for chemical peel treatments grew by 7%, resulting in over 1.25 million procedures performed in 2014.
Intense Pulsed Light (IPL)
IPL skin rejuvenation treatments recorded a growth of 3% from 2013, with a total of 621,724 treatments performed in 2014.
Laser Hair Removal
More than 1.1 million laser hair removal procedures were carried out in 2014, recording an increase of 51% since 2000.
Laser Skin Resurfacing
The number of laser skin resurfacing procedures has grown more than 218% between 2000 and 2014, with 543,731 treatments performed in 2014.
Ablative and Non-ablative Treatments
Ablative skin procedures stood at 152,478 in 2014, growing 4% over 2013, and non-ablative treatments such as Fraxel grew by 7% since 2013, with 391,253 procedures performed in 2014.
Laser Vein Treatment
A total of 207,790 laser vein treatments were performed in 2014, which was similar to the number for 2013.
Microdermabrasion
Microdermabrasion treatments registered a decline of 9% in one year, with a total of 881,905 treatments in 2014.
Sclerotherapy
Sclerotherapy injectable treatment for varicose veins grew marginally over 2013, with a total of 323,609 procedures performed in 2014.
Soft Tissue Fillers
In 2014, over 2.3 million facial filler treatments were carried out, revealing an increase of 3% over 2013. The demand for these procedures has jumped by 253% since 2000. Injectables such as Juvederm and Restylane, which are Hyaluronic acid based treatments, grew by more than 8% from the previous year.
As many as 14 million cosmetic minimally invasive treatments performed as an aggregate in 2014. This was a growth of 4% over the last year. In 2000, only about 5.5 million procedures were performed, revealing a growth of more than 154% over the entire period from 2000 to 2014.
For more information on Plastic Surgery and Non-Surgical Medical Spa Procedures and Treatments in the Rancho Mirage, Palm Springs, Palm Desert and surrounding areas please contact the offices of Board Certified Plastic Surgeon Dr. Suzanne Quardt (Dr. Q) by clicking here or calling 760-324-2660.