Botox has become one of the most sought-after non-surgical ways to achieve a more youthful facial appearance, ever since the FDA approved it for cosmetic purposes in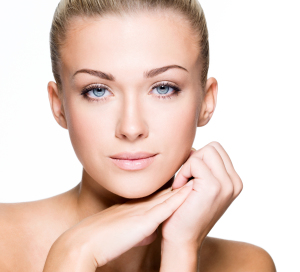 2002.
Data published by the American Society of Plastic Surgeons indicates that around 6.7 million Botox med spa injectable procedures were performed in 2015.
During the initial consultation, the patient should feel free to ask questions and clarify any concerns about Botox treatment.
The injection provider will answer all questions in detail and help the patient make an enlightened choice. Dr. Q Medical Spa, led by reliable board certified plastic surgeon Dr. Suzanne Quardt (Dr. Q) provides Botox injections to patients in Palm Springs, Palm Desert, Rancho Mirage, and surrounding communities across the landscape.
What can Botox Do or Not Do for Me?
Botox is primarily used in the treatment of dynamic facial wrinkles. For example, Botox can be injected between the brows, around the forehead and in the area surrounding the eyes to temporarily paralyze overactive muscles that lead to the formation of wrinkles.
While Botox is highly effective in smoothing skin in areas where muscle movement is causing fine lines and wrinkles, it cannot address droopy or sagging skin or loss of facial volume.
Hyaluronic acid (a compound found naturally in the human body) is the primary ingredient in dermal fillers such as Restylane and Juvederm. These fillers can address the loss of fullness in the skin due to aging.
When Should I get Botox?
Many individuals seek Botox med spa treatment just before a significant event such as a party or a wedding. However, the timing needs to be accurate for Botox to work effectively. Experts indicate that Botox usually sustains for up to three months. This can differ by a few weeks between people. The injectable treatment may take up to one week to establish complete results.
A majority of people will begin to notice the improvement in two to three days. Patients typically get mild bruising after Botox injections. In case they want to hide any telltale signs of bruising, they can use cover-up makeup after the treatment.
How can I Decrease the Inflammation?
The skin does not always feel good after an injection. Fortunately, Botox will not cause too much irritation in the skin. Botox experts explain that while inflammation after the injections is infrequent, placing an ice-pack on the treated site for around ten minutes following the injections may be helpful.
Am I too Young for Botox?
Researchers indicate that Botox is most effective when started early. It is advisable to receive a consultation when the patient first sees a wrinkle developing to understand whether Botox can stop or reverse its development.
Botox is an effective preventive treatment. If the patient starts it early on, wrinkles will not be able to form. Regardless, there is no specific age to commence Botox treatments. It depends largely on the condition of the patient's skin.
What are the Risks with Botox?
Botox injectable treatment does not involve any significant risks. However, the patient should still consider certain aspects before receiving the treatment. The treatment does involve the risk of bruising and inflammation in the injection area.
But this is a temporary side effect. If the patient has a fantastic or notable event coming up, it is prudent for them to schedule their Botox appointment a few days before the event. Furthermore, the patient should not lie down or exercise for nearly four hours after the procedure.
The successful Dr. Q Medical Spa receives patients from Palm Springs, Palm Desert, Rancho Mirage, and other cities and towns in this part of California for Botox injections.
For more information on Plastic Surgery and Non-Surgical Medical Spa Procedures and Treatments in the Rancho Mirage, Palm Springs, Palm Desert and surrounding areas please contact the offices of Board Certified Plastic Surgeon Dr. Suzanne Quardt (Dr. Q) by clicking here or calling 760-324-2660.