Chemical Peels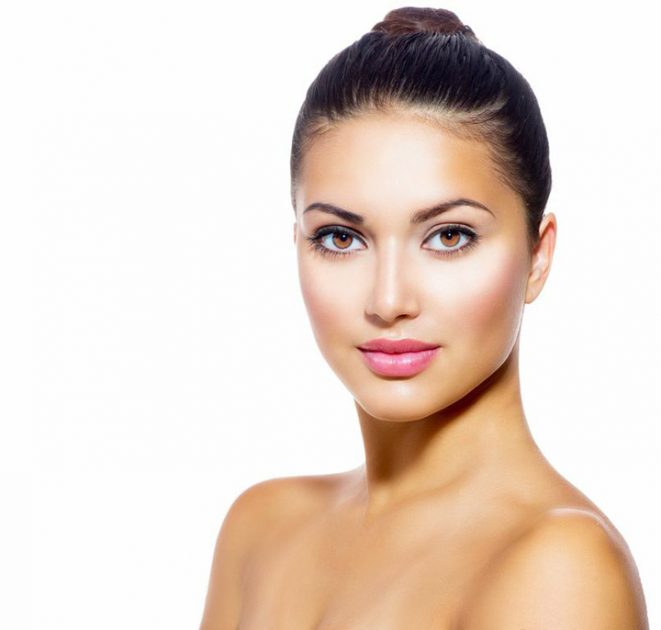 Light, medium, and strong chemical peels are time-tested non-surgical facial rejuvenation treatments. A qualified medical spa can offer you some of the most advanced and effective chemical peel treatments to eliminate facial skin imperfections and restore a smoother, radiant and youthful looking face.
Dr. Q Medical Spa, led by board certified plastic surgeon Dr. Suzanne Quardt (Dr. Q) provides safe and proven chemical peel treatments to patients in Palm Springs, Palm Desert, Rancho Mirage, Beverly Hills, CA, and surrounding locations.
Cosmelan Peel
Cosmelan peels are a leading professional depigmentation method that is taking the world by storm. The peel helps in reducing or completely eliminating dark spots while enhancing skin luminosity and unifying the skin tone. Cosmelan peels are made more effective and unique by combining the corrective qualities of multiple treatments making it an all-round correction choice.
The formula involves an exclusive amalgamation of active ingredients with proven results. This helps in correcting all stages of hyperpigmentation. It completely eliminates hyperpigmentation and prevents the appearance and reappearance of dark spots.
Hyperpigmentation affects many patients. Cosmelan peel is an advanced approach to correcting this. It can be used by both light and dark-skinned people. Abnormal production of melanin causes hyperpigmentation. Melanin is the pigment that gives the skin its color. Hyperpigmentation is the localized and uncontrolled overproduction of melanin, which causes dark spots and irregular skin coloration.
Cosmelan peel is effective in treating severe to moderate pigmentation issues. It works towards reducing the appearance of skin discoloration because of sun exposure, genetics, hormonal changes, inflammation, aging, photosensitizing medications, and exposure to chemicals.
myPROBIOTIC Peel
myPROBIOTIC Peel is a non-invasive medical spa chemical peel treatment and requires only 20 minutes. It needs to be performed by medically trained professionals. The peel makes use of lactic acid for delivering mybody's Probiotic Skin Renewal Technology within the dermis. This brings a gentle immune response which increases cellular generation.
Excessive ablative treatments, poor habits and environment factors can thin the skin over a period of time. The peel acts as a reset button for increasing volume and improving the skin texture without any injury or collateral damage.
You can avoid the burning sensation with myPROBIOTIC Peel, which works from the inside out. It triggers a healing response within the body. You can detoxify your skin from unwanted chemicals and pathogens with this peel. There is almost no irritation or inflammation associated with the product. In fact, myPROBIOTIC Peel is considered to be the go-to treatment for immediate skin smoothing and brightening benefits.
Bio C Peel
Cellular renewal is targeted by Bio C peel. It is recommended for sensitive skin and early signs of aging. The peel gently evens and brightens the complexion. It is a perfect maintenance treatment and great for all seasons, even summers.
Bio C peel is a two-step combination peel that is ideal for sensitive skin types. It involves micro-exfoliating acids and doesn't require any downtime. Vitamin C and Hyaluronic Acid provides a boost of antioxidants and ensures maximum hydration.
Benefits of Bio C peel include:
Sensitive skin
Glow effect
Prevents photo-aging
Maintains results of previous peels
Bio C peel is a favorite with Hollywood elite, especially before a red-carpet appearance. It is loved by all patients because of no downtime or harsh peeling effects. Dr. Q Med Spa receives patients from Palm Springs, Palm Desert, Rancho Mirage, Beverly Hills, CA, and nearby areas for innovative chemical peel treatments.
Contact Dr. Q Medical Spa and Schedule a Consultation with California Board Certified Plastic Surgeon, Dr. Suzanne Quardt (Dr. Q on Dr. 90210)
For more information on Plastic Surgery and Non-Surgical Medical Spa Procedures and Treatments, please contact the offices of Board Certified Plastic Surgeon Dr. Suzanne Quardt (Dr. Q) by clicking here or calling 760-324-2660.
Dr. Q receives patients from Palm Springs, Palm Desert, Rancho Mirage, Beverly Hills CA, and other Southern California areas.