Eclipse Micropen™ Advanced Micro-Needling at Dr. Q Medical Spa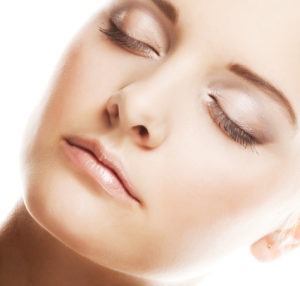 Who says you have to grow old gracefully? At Dr. Q™ Medical Spa in Rancho Mirage, CA, we are dedicated to giving you a fighting chance to defeat the first signs of aging and keep your skin looking fresh, healthy, youthful, and naturally-beautiful. Board Certified plastic surgeon Dr. Suzanne Quardt (Dr. Q™) is pleased to offer Eclipse MicroPen™ advanced micro-needling as part of her signature skin Re-Q™-Venating treatment options. By gently puncturing the skin and creating controlled micro-channels deep into the skin, the MicroPen™ stimulates your skin's ability to heal itself by promoting the production of collagen and elastin, as well as to facilitate the healing impact of topical gels, creams, and serums by allowing them to penetrate even deeper into the skin. Help your skin overcome the natural aging process and heal itself more effectively with the Eclipse MicroPen™, and enjoy a healthier, more younger-looking appearance and long-term skin Re-Q-Venation!
Benefits of Advanced Microneedling with the Eclipse Micropen™
The Eclipse MicroPen™ harnesses powerful medical-grade micro-needling technology in order to maximize your skin's natural wound-healing capabilities. This minimally-invasive skin rejuvenation treatment is ideal for patients who are dissatisfied with their tired, worn appearance and are seeking improvement for:
Fine lines and wrinkles
Acne scars
Hyper-pigmentation
Hypo-pigmentation
Stretch marks
The duration and intensity of your Eclipse MicroPen™ will vary depending on your unique skin type, specific concerns, and aesthetic goals. Some patients may require only one treatment to heal minor skin damage, while others may require a series of 2-3 treatments spaced 6-8 weeks apart. Patients with more advanced damage such as deep wrinkles, severe sun damage, or acne scars may require 6-8 session for complete rejuvenation. During your initial consultation, we will work with you to create a customized micro-needling treatment plan designed to address exactly those problem areas most troubling to you and to restore your fresh, healthy appearance and youthful, rejuvenated glow!
Your Customized Eclipse Micropen™ Treatment
Eclipse MicroPen™ advanced micro-needling skin rejuvenation requires an office visit of only 15-30 minutes depending on the size of the treatment area and intensity of the required treatment. Your treatment will begin with the application of a topical hydrating gel to alleviate discomfort and maximize the effects of the treatment. During the procedure, the MicroPen™ is gently pressed against the skin and moved across the treatment area, enabling the 12 sterile needle tips to create micro-channels into the epidermis. Because of the speed of the reciprocating needle tip and the application of the topical hydrating gel, most patients describe the sensation as similar to the feel of light sandpaper being moved across the skin, and is more comfortable than most patients anticipate.
The most common side effect of the Eclipse MicroPen™ treatment is a bright red flush to the skin in the treatment area. This side effect is minor and temporary, and usually heals within 24 hours, although patients requiring more intensive treatments involving overlapping passes may find the redness continues up to 4 days. We encourage the use of our recommended skincare products after your treatment in order to facilitate faster healing and to maximize the healing effects of the treatment. The results of your Eclipse MicroPen™ treatment should be visible immediately and your skin's appearance and texture should continue to improve for up to six months as your natural collagen production increases.
Eclipse MicroPen Featured on The Doctors
Contact Dr. Q™ Medical Spa
Situated in beautiful Rancho Mirage, California, Dr. Q™ Medical Spa has become an oasis for patients seeking a tranquil reprieve from the chaotic pace of everyday life while receiving non-invasive, yet highly-effective skin rejuvenation and body contouring treatments. Unparalleled patient care is the foundation of Dr. Q™'s cosmetic surgery practice, and she extends this exceptional level of service, attentiveness, and commitment to client satisfaction to her medical spa, where she offers a variety of customizable treatments designed to accommodate her patients' diverse needs and aesthetic goals.
If would like additional information about advanced micro-needling with Eclipse MicroPen™, or any of our minimally-invasive or non-invasive skin Re-Q™-Venating treatment options, please contact Dr. Q™ Medical Spa today. We look forward to speaking with you, and to scheduling your initial consultation with Dr. Q™.