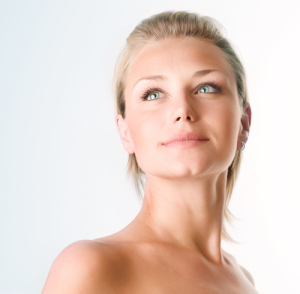 A variety of laser systems and techniques are available today to achieve skin rejuvenation and reduce the effect of aging lines in sensitive areas such as the face and neck. One of the most effective high-precision laser procedures to get rid of fine lines and wrinkles is the PicoWay Resolve laser system.
This revolutionary laser treatment provides sustainable skin enhancement in a minimally invasive way. The procedure can be performed in-office and involves minimal risk and discomfort. Dr. Q's med spa, led by innovative, cordial, and board certified plastic surgeon Dr. Suzanne Quardt (Dr. Q), provides PicoWay Resolve laser to patients in Palm Springs, Palm Desert, Rancho Mirage, and surrounding communities in The Golden State.
Proven and Safe
PicoWay Resolve laser treatment for anti-aging is a proven procedure cleared by the FDA for the reduction of pigmentation as well as aging lines on the face. Unlike traditional cosmetic surgery and even certain traditional laser skin rejuvenation procedures, PicoWay Resolve involves minimal risk and downtime.
The ultra rapid laser technique of PicoWay is aimed at minimizing laser exposure, while achieving maximum impact without creating conspicuous scars or causing any damage to the surrounding healthy tissue. Although the procedure was originally used for permanent tattoo removal, it is now considered equally effective for the reduction of aging lines as well as improvement of skin texture and tone.
How does it Work?
PicoWay Resolve works for skin rejuvenation and elimination of fine lines and wrinkles in a completely non-surgical way. The advanced laser action mode of PicoWay is based on a short burst energy delivery approach. In this approach, the laser device delivers extremely brief picoseconds energy pulses directly to the affected areas.
These energy bursts collectively create a controlled photoacoustic impact which breaks down pigmentation and other skin imperfections. At the same time, it triggers the body's natural self-healing mechanism. The skin repair occurs from within, and smoother and more attractive skin gradually appears on the surface.
Benefits of PicoWay Laser
The breakthrough PicoWay Resolve laser technology works in three vital areas:
It breaks down hyper pigmentation to make the skin appear more enriched and glowing

It volumizes the skin from within, helping reduce the impact of wrinkles, creases and folds in the skin

It improves the tone and texture of the skin
The treatment avoids skin damage that can potentially occur with the use of traditional ablative laser techniques. Some of its other key benefits include:
PicoWay Resolve can be applied on different skin types and skin tones

The procedure involves fewer treatment sessions to produce superior outcomes

The ultra fast delivery of powerful laser bursts of energy helps achieve maximum benefit in a minimally invasive way

Patients go through minimal discomfort

Risk of side effects is negligible

Recovery period following the laser treatment is shorter

The procedure is ideally suited for working people and busy moms
The fantastic and cutting edge Dr. Q's med spa receives patients from Palm Springs, Palm Desert, Rancho Mirage, and other cities and towns in this part of the country for PicoWay Resolve laser skin rejuvenation.
For more information on Plastic Surgery and Non-Surgical Medical Spa Procedures and Treatments in the Rancho Mirage, Palm Springs, Palm Desert and surrounding areas please contact the offices of Board Certified Plastic Surgeon Dr. Suzanne Quardt (Dr. Q) by clicking here or calling 760-324-2660.