Laser Lipolysis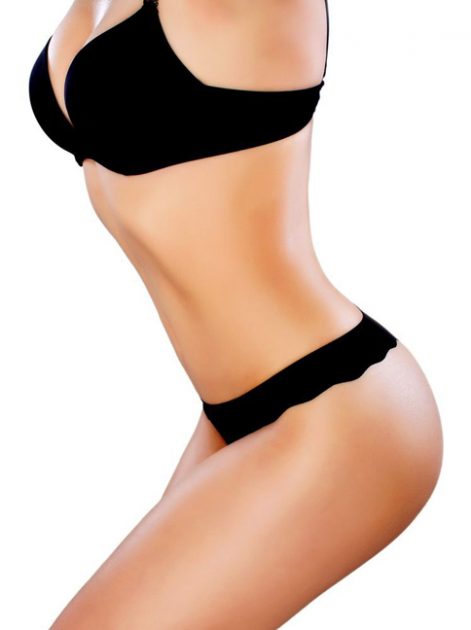 Laser lipolysis med spa treatment involves the use of laser energy to redefine the appearance and shape of your body. There are several different kinds of lipolysis procedures, such as radio frequency and injection treatments. However, laser lipolysis is the most reliable and popular option.
Lipolysis involves targeting small fat deposits in specific body parts. You are a good candidate for this procedure if you have fatty tissue on your hips, abdomen, buttocks, or thighs. Laser lipolysis is not recommended for overweight people.
Dr. Q Medical Spa, led by board certified plastic surgeon Dr. Suzanne Quardt (Dr. Q), provides laser skin care treatments to patients in Palm Springs, Palm Desert, Rancho Mirage, and surrounding communities.
Benefits of Laser Lipolysis
Lipolysis offers the same benefits as other procedures for removing fat. Laser lipolysis is a safe and proven clinical procedure. It doesn't involve extensive skin burns. Scarring and risk of infection is minimal. There are several advantages of laser lipolysis over invasive cosmetic surgeries, such as liposuction.
Laser lipolysis can be performed at your doctor's office or medical spa. You do not need hospitalization for this treatment. The procedure involves a short recovery period. Most patients resume normal activities in a few days.
Noteworthy benefits of laser lipolysis include:
Minimal risk of infection in the treated area
Minimal risk of scarring
Short recovery period as compared to other fat removal procedures
Normal activities can be resumed after 7 days
What Does it Involve?
Laser lipolysis involves using light beams to break down fat cells. This reduces fatty tissue volume in the target area. The procedure also helps in tightening the skin. You may notice clearer, smoother and tighter skin after getting laser lipolysis.
Most sessions don't last for more than an hour. You won't need to be sedated for the procedure since there is minimal discomfort involved. In most cases, you will only need one session to achieve your aesthetic goals. This is true even if you want multiple areas to be treated.
Laser Lipolysis Procedure
Laser lipolysis is performed in a sterile environment to minimize the risk of infection. Your treatment will most likely take place in your doctor's office. You will be prepped for the procedure and given a sterile gown or scrub to wear.
The doctor may inject a local anesthetic in the treatment area to minimize discomfort. A tiny incision about a millimeter long will be made on the target area. This is done to focus laser beams on unwanted fat deposits.
Your doctor will use this incision to insert the laser underneath the topmost layer of the skin. The laser device will be moved back and forth to hit the fat deposits from different angles. You may feel a cold or hot sensation. Fat deposits are vacuumed or massaged out after the treatment.
You should be able to resume most normal activities immediately after the treatment. You would be able to get up and walk around without any difficulty. Dr. Q Med Spa receives patients from Palm Springs, Palm Desert, Rancho Mirage, and nearby areas for advanced laser skin enhancement treatments.
Contact Dr. Q Medical Spa in Palm Springs Southern California
For more information on Plastic Surgery and Non-Surgical Medical Spa Procedures and Treatments, please contact the offices of Board Certified Plastic Surgeon Dr. Suzanne Quardt (Dr. Q) by clicking here or calling 760-324-2660.
Dr. Q receives patients from Palm Springs, Palm Desert, Rancho Mirage, Beverly Hills CA, and other Southern California areas.