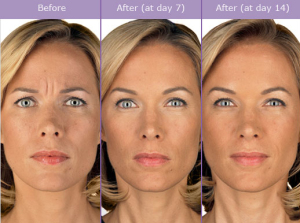 Botox is widely recognized as the world's most popular non-surgical facial anti-aging treatment. One of the key reasons behind the consistent demand for this FDA approved cosmetic anti-wrinkle procedure is its relative affordability compared to other alternatives.
Facial anti-aging procedures are elective and not covered by insurance. That makes cost an important factor when a patient has to make a choice among various treatment options. Dr. Q's medical spa is a dedicated provider of safe, proven and effective non-surgical aesthetic procedures, including Botox.
Led by board certified plastic surgeon Dr. Q, the med spa offers the highest standards of care at competitive prices to help patients achieve their cosmetic goals in an affordable manner. Dr. Q's medical spa provides Botox treatment to patients in Palm Springs, Palm Desert, Rancho Mirage, and surrounding communities.
Cost Comparison
A variety of innovative and advanced surgical as well as non-surgical facial rejuvenation treatments are available today. Each procedure has its own inherent strengths and comes with its own costs. The challenge is that most of these treatments are out of the purview of health insurance. Therefore, it makes sense for a patient to compare the costs and make a judicious choice after considering all aspects.
While a plastic surgery procedure such as facelift is likely to cost thousands of dollars, even non-surgical solutions that involve advanced techniques such as laser, RF, ultrasound or even major chemical peels and facial soft tissue fillers will have a significant cost. Among various treatment options, Botox will usually turn out as one of the more affordable solutions, providing desirable results that can last for up to three to six months.
Variation in the Cost
Different medical spa providers may sometimes charge differently for the same Botox treatment. Location of the medical spa, the quality standards and services it offers, the expertise of the treatment provider, and whether it is affiliated to a plastic surgery practice may make a difference to the cost of Botox at a particular facility.
The cost of Botox injections can sometimes vary even between two patients at the same practice. This can depend on the degree of treatment required for a patient. Some patients may want the treatment in multiple facial areas, requiring more units of Botox medication to be injected. In some other cases, only a limited maintenance treatment may be required by the patient, requiring minimal use of Botox.
In any case, the patient should attach first priority to the quality and safety standards of the medical spa when they are considering Botox treatment. Dr. Q's medical spa receives patients from Palm Springs, Palm Desert, Rancho Mirage, and nearby areas for Botox.
Computing the Costs
The cost of Botox treatment at many practices is computed on a per unit basis. However, some practices may also consider the specific area of the face that requires treatment and may charge differently for each area. In some cases, the practice may offer flat rates for specific areas such as frown lines reduction or the elimination of crow's feet.
For more information on Plastic Surgery and Non-Surgical Medical Spa Procedures and Treatments in the Rancho Mirage, Palm Springs, Palm Desert and surrounding areas please contact the offices of Board Certified Plastic Surgeon Dr. Suzanne Quardt (Dr. Q) by clicking here or calling 760-324-2660.