Chin Enhancement
With
Dermal Fillers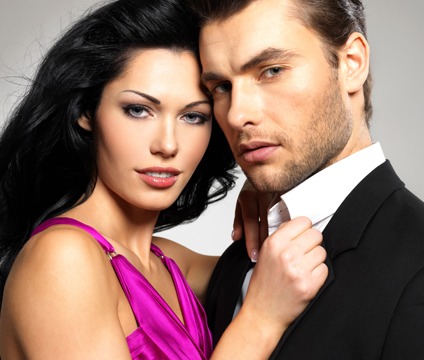 Your jaw line contours have the potential to transform your complete facial look. A strong, well-defined jaw is often associated with masculinity in men and youth and beauty in women. If your jaw line is naturally weak or you have sagging jowls, you can achieve a highly attractive, structured jaw by using dermal filler jaw line contouring.
Dermal filler injections are safe and FDA approved non-surgical treatment to enhance facial contours such as the chin and jaw line. Dr. Q Med Spa, led by board certified plastic surgeon Dr. Suzanne Quardt (Dr. Q) provides dermal filler chin and jaw line contouring to patients in Palm Springs, Palm Desert, Rancho Mirage, and surrounding communities.
What is Dermal Filler Jaw Line Contouring?
Dermal filler jaw line contouring is a non-surgical cosmetic medical spa treatment involving the use of filler gel injectables to add instant volume to your jaw, and sculpt the contours of your chin and lower face. The key is to add a very precise amount of filler gel volume in order to create a more defined jaw line.
The strategically placed injections to slightly increase the volume will enhance your existing jaw line structure and create a more robust jaw line appearance. A skillful medical spa dermal filler provider can create more separation between your jaw line, chin, neck, and other facial structures. This will provide a more significant contour to your jaw line.
Types of Dermal Fillers for Jaw Line Contouring
Juvederm Voluma is one of the most effective dermal fillers used to enhance jaw line contours. This FDA approved filler has a higher concentration of hylauronic acid, which will work quickly to add volume to the targeted areas of your lower face and smooth out the sagging skin and wrinkles.
As long as your medical spa procedure is performed by a fully trained and experienced injector, you can expect to achieve a sharp and well-defined jaw line with Juvederm Voluma injections. Depending on your needs, your filler injection provider may also use facial fillers such as Restylane and Sculptra to create jaw line contouring.
Other Injectable Treatments Combined with Fillers
While you can improve your jaw line contours with dermal filler injections, you may also have additional aesthetic concerns, such as sagging jowls, excess neck fat, and the appearance of a double chin. One of the proven solutions to aid in jaw line contouring is Botox, which will instantly work to relax the masseter muscle.
Botox may be used in combination with dermal filler injections to create more effective results. As the masseter muscle relaxes with Botox, your lower face will appear slimmer. For double chin reduction, your medical spa provider may recommend Kybella injections, which are FDA approved exclusively for the cosmetic reduction of submental fat.
Chin enhancement and jaw line contouring with dermal fillers and other injectable treatments is a convenient, in-office procedure that will not involve any cuts, incisions, surgery or general anesthesia. You will go through minimal downtime and achieve very quick results. Dr. Q Med Spa receives patients from Palm Springs, Palm Desert, Rancho Mirage, and nearby areas for dermal filler chin and jaw line contouring.
Contact Dr. Q Medical Spa in Palm Springs Southern California
For more information on Plastic Surgery and Non-Surgical Medical Spa Procedures and Treatments in the Rancho Mirage, Palm Springs, Palm Desert, CA and surrounding areas please contact the offices of Board Certified Plastic Surgeon Dr. Suzanne Quardt (Dr. Q) by clicking here or calling 760-324-2660.