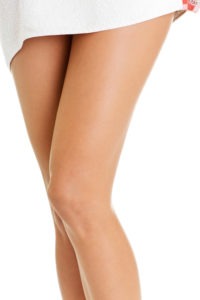 Unwanted hair in several areas of the body can compromise the aesthetic appearance of a person. Both women and men have used several traditional techniques over the decades to get rid of body hair. Now an increasing number of people are choosing laser hair removal treatment because of its inherent advantages over the traditional approaches.
At the time of initial consultation, the laser treatment provider will educate the patient about the procedure, and explain its estimated costs. The patient may compare the costs and benefits with other potential treatment options to form a correct perspective.
Dr. Q Medical Spa, led by board certified plastic surgeon Dr. Suzanne Quardt (Dr. Q) provides laser hair removal to patients in Palm Springs, Palm Desert, Rancho Mirage, and surrounding communities and neighborhoods in this area of The Golden State.
Price Variations
The price tag of laser hair removal can vary from one patient to another due to several factors. The provider will recommend the appropriate laser technology based on the patient's skin type, skin color, and hair color. The rate of hair growth will differ between two patients, and this means they may need different number of treatment sessions. Furthermore, the hair removal locations will vary between two patients.
Back, thighs, and lower legs are large surface areas, which will normally require longer and more expansive treatment and involve higher costs. Smaller surface areas, such as the bikini area, will mostly involve lower costs. Areas such as arms and chest will often falls somewhere in the mid cost range.
Laser hair removal treatment is also commonly performed on the face, neck and underarms. Neck and face are sensitive sites, which may have relatively higher costs compared to the underarms. However, when compared to other surgical and non-surgical hair removal procedures, laser hair removal will usually prove to be more cost-effective over time.
Dr. Q Medical Spa receives patients from Palm Springs, Palm Desert, Rancho Mirage, and other cities and communities in this part of the west coast for laser hair removal and other aesthetic procedures.
External Fiscal Factors
Practice location, the qualifications, and expertise of the laser treatment provider, whether the practice is headed by a board certified plastic surgeon, what type of laser technology do they offer, what type of services and facilities are available at the practice, and whether patients are provided personalized care and attention are factors that can impact the costs of laser hair removal to some extent.
In any case, most of these factors also have an influence on the final results, and patients should make an objective choice after evaluating all the pros and cons. Optimum and stellar results with laser hair removal are typically achieved in four to eight treatment sessions.
If a patient requires fewer treatments, the overall price tag will be reduced. Some patients may want to have laser hair removal in combination with other treatments, which may make them eligible for a rebate or a special package price.
As laser hair removal is an elective procedure, insurance coverage will not be available. But patients can explore various financing options to pay for the procedure in easy monthly installments.

For more information on Plastic Surgery and Non-Surgical Medical Spa Procedures and Treatments in the Rancho Mirage, Palm Springs, Palm Desert and surrounding areas please contact the offices of Board Certified Plastic Surgeon Dr. Suzanne Quardt (Dr. Q) by clicking here or calling 760-324-2660.