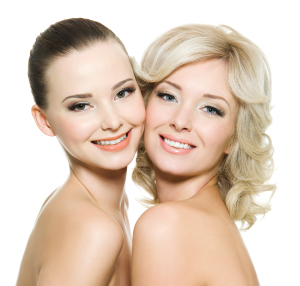 Innovations in cosmetic surgery have made the procedures safer and more affordable over the decades. It is not surprising that the popularity of these procedures for the breast, body and face has risen year after year.
While women continue to be the major beneficiaries of these procedures, now a growing number of men are also ready to experience the transformative power of these procedures.
Many people now combine both surgical and non-surgical cosmetic procedures to achieve more comprehensive results in a less invasive way. Board certified and prolific plastic surgeon Dr. Suzanne Quardt (Dr. Q) provides an extensive range of aesthetic procedures to patients in Palm Springs, Palm Desert, Rancho Mirage, and surrounding communities and suburbs in The Golden State.
Wide Acceptance
Cosmetic and plastic surgery procedures, along with a variety of non-invasive treatments, are now recognized as safe and effective solutions to enhance an individual's physical appearance as well as their self-esteem.
The American Society for Aesthetic Plastic Surgery (ASAPS) has published its latest multi-specialty statistical report, which reveals that Americans spent over $15 billion on surgical and non-surgical procedures in 2016. This represents a year on year growth of 11 percent over the previous year.
Cosmetic surgery procedures constituted about 56 percent of these procedures, while the remaining 44 percent were non-surgical aesthetic procedures. The figure of $15 billion represents the largest amount spent on these treatments in one year ever since ASAPS started its annual Cosmetic Surgery National Data Bank Statistics survey about 20 years ago.
ASAPS says that people's cosmetic aspirations are now changing, and more refined cosmetic procedures are now preferred by many individuals. A number of women, for instance, now want to choose fat transfer breast enhancement to accentuate their breast appearance instead of the relatively more obvious breast implants. Similarly, the popularity of breast lift is on the rise because it is a more subtle surgery compared to breast implants.
However, this does not imply that the demand for breast implants has gone down in absolute terms. More women still prefer breast augmentation with implants, and it continues to rank among the top procedures. Surgeries once considered niche, such as labiaplasty, are now becoming mainstream. Men's procedures, ranging from neck lift to Botox, are also becoming popular.
Most Sought-After Procedures
The top five most sought after procedures in 2016, as per the ASAPS figures, for both women and men combined, include:
Liposuction – 414,335 procedures

Breast Augmentation – 310,444 procedures

Tummy Tuck – 181,540 procedures

Eyelid Surgery – 173,883 procedures

Breast Lift – 161,412 procedures
Liposuction
Liposuction body contouring surgery currently ranks as the number one cosmetic surgical procedure in the US.
Breast Augmentation
Both traditional breast implant surgery and fat transfer breast augmentation are chosen by more women than before.
Tummy Tuck
Tummy tuck is an abdominal contouring procedure, which is designed to create a flatter and more youthful abdomen.
Eyelid Surgery
Upper or lower eyelid surgery as well as a combined upper and lower eyelid lift can improve the appearance of the upper face.
Breast Lift
Breast lift is designed to tighten sagging breasts and is often performed in combination with breast implants.
Experienced and highly skilled cosmetic surgeon Dr. Q receives patients from Palm Springs, Palm Desert, Rancho Mirage, and nearby areas for various procedures of the breast, body, and face.

For more information on Plastic Surgery and Non-Surgical Medical Spa Procedures and Treatments in the Rancho Mirage, Palm Springs, Palm Desert and surrounding areas please contact the offices of Board Certified Plastic Surgeon Dr. Suzanne Quardt (Dr. Q) by clicking here or calling 760-324-2660.