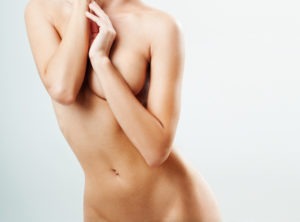 When it comes to laser skin tightening, an infrared light source (a laser) is used to tighten skin by heating the collagen beneath the surface of the skin.
This is as least invasive as it can be for a non-surgical process. Immediately after the treatment, the facial skin tightening outcomes will be apparent. The med spa procedure involves no downtime, which makes it ideal for busy moms and working professionals.
The patient will experience additional skin tightening over the next few months. Although, for optimal outcomes, they may need two to three treatments spaced around one month apart. The FDA has cleared laser skin tightening for the reduction of skin laxity, wrinkles, and fine lines.
Key Aspects
The outcomes of laser skin tightening may not be as dramatic as those of facelift surgery, but patients enjoy moderate results with zero downtime. Another benefit of laser skin tightening is that it is safe and effective for restoring a tauter, more youthful skin appearance all over the body.
Dr. Q Medical Spa, led by board certified plastic surgeon Dr. Suzanne Quardt (Dr. Q), provides laser skin tightening treatments to patients in Palm Springs, Palm Desert, Rancho Mirage, and surrounding locations.
Collagen Growth Promotion with Laser
Laser skin tightening also promotes the development of fresh collagen in the treated sites as well as encourages the absorption of more collagen from surrounding, untreated regions.
The production of new collagen enables laser skin tightening patients to achieve softer, smoother, and a more youthful skin appearance. The effects continually enhance over the next few months after this procedure, as the skin's natural reserves of collagen are slowly replenished.
Defining the Picture of a Laser Skin Tightening Session
It is vital for patients to remove all makeup, sunscreens, oil, and other substances from their skin prior to a skin tightening treatment session. Subsequently, the laser skin tightening provider will apply a topical anesthetic cream to the treatment area and provide the patient with protective eyewear.
Laser skin tightening is non-ablative, and no further anesthetic should be necessary. But patients who have an especially low tolerance for discomfort may choose to take an OTC pain drug before the treatment.
Laser skin tightening is performed in the surgeon's office or a med spa. During this procedure, the practitioner uses a handpiece to deliver short bursts of laser energy to the skin. The laser emits a continuous stream of cool air to ensure that the patient stays comfortable.
In the case of most laser tightening systems, the provider will need to go over the treatment area thrice for optimal outcomes. The treatment sessions typically take between 30 minutes to one hour to complete, depending on the location and size of the treatment area.
Post-Treatment
Patients are immediately able to resume work or other normal activities right after a laser skin tightening treatment. The side effects are minimal, including redness, a warm sensation to the skin, or minor inflammation. The side-effects of a skin tightening treatment typically resolve themselves naturally in a few hours.
Successful laser skin tightening can create permanent outcomes as this treatment regenerates collagen beneath the skin, creating a more youthful appearance. Laser skin tightening is an effective and safe procedure to reduce the ill-effects of time on the skin.
Dr. Q Medical Spa receives patients from Palm Springs, Palm Desert, Rancho Mirage, and nearby areas for laser skin tightening treatment.
For more information on Plastic Surgery and Non-Surgical Medical Spa Procedures and Treatments in the Rancho Mirage, Palm Springs, Palm Desert and surrounding areas please contact the offices of Board Certified Plastic Surgeon Dr. Suzanne Quardt (Dr. Q) by clicking here or calling 760-324-2660.