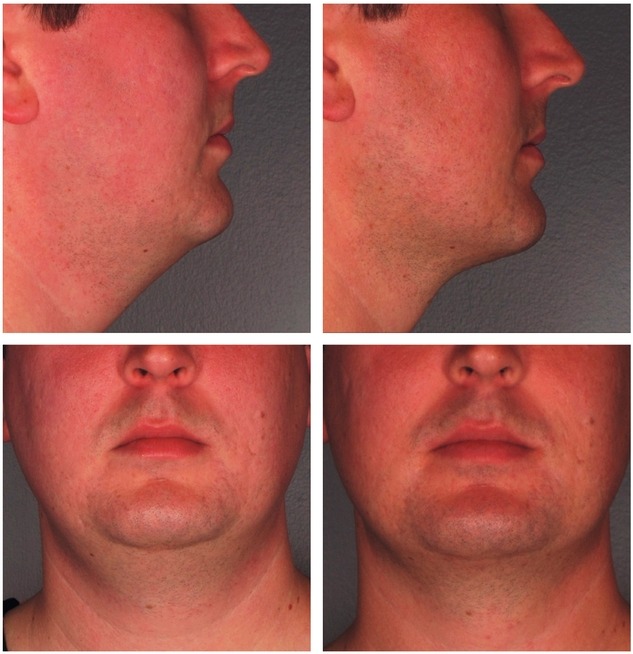 More Men Seeking Non-Surgical Double Chin Reduction
One of the common aesthetic concerns among men is the appearance of double chin, which may occur due to genetic factors, overweight or obesity, or other reasons. While liposuction surgery is an established and proven solution to address this problem, but many men are keen to avoid surgical options, particularly when they have a busy corporate job or business. Men are more likely to choose a non-surgical treatment for double chin.
With the introduction of a new, cutting edge non-surgical procedure called Kybella, it is now possible to reduce excess submental fat or double chin appearance without surgery. Dr. Q Medical Spa, led by experienced plastic surgeon Dr. Suzanne Quardt (Dr. Q), provides Kybella treatment for both men and women. Kybella has earned the distinction of being the first and only injectable treatment that has been approved by the FDA for double chin reduction. Dr. Q receives patients from Palm Springs, Palm Desert, Rancho Mirage, and surrounding communities.
Suitable Male Candidates
Contrary to popular perception, men are likely to feel almost equally unhappy as women with the poor facial aesthetics caused due to the appearance of a double chin. Prolonged downtime and potential risks involved in a surgical procedure may deter many busy men from seeking a solution. This is where Kybella med spa procedure can serve as an effective, non-surgical alternative to reduce unwanted submental fat tissue.
The treatment provider will try to ensure that the male candidate should have a stable body weight before recommending Kybella injectable solution. Accumulated, stubborn fat tissue in the area below the chin is hard to eliminate with diet or exercise. Therefore, Kybella injections can help achieve the patient's aesthetic goals without surgery.
Dr. Q Medical Spa is a leading facility offering the latest range of non-invasive procedures, including Kybella injections. Patients in Palm Springs, Palm Desert, Rancho Mirage, and nearby locations have an opportunity to receive Kybella and other treatments at the medical spa.
Kybella Popularity among Men
In a normal situation, only about one in ten patients is keen to seek an aesthetic procedure at a cosmetic surgery office, and the remaining patients are women. However, this pattern seems to be changing dramatically at least with respect to Kybella procedure. As many as half of the patients seeking Kybella injectable solution at a cosmetic surgery practice may be males. On some days, the number of male visitors seeking Kybella may even surpass that of females.
Challenges for Men in Suits
A majority of men working in various professions or businesses are expected to follow the norm of a formal wear at work. However, those men who have a double chin may find it uncomfortable to sustain with a formal suit and tie all day long.
It is easy to find corporate men trying to adjust their neck often while they are wearing a top-buttoned shirt and a necktie. As a result, a non-surgical treatment such as Kybella is proving to be a boon for such men, who are lining up to receive this solution in order to eliminate their double chin.
For more information on Plastic Surgery and Non-Surgical Medical Spa Procedures and Treatments in the Rancho Mirage, Palm Springs, Palm Desert and surrounding areas please contact the offices of Board Certified Plastic Surgeon Dr. Suzanne Quardt (Dr. Q) by clicking here or calling 760-324-2660.