MICROTOX (Baby Botox)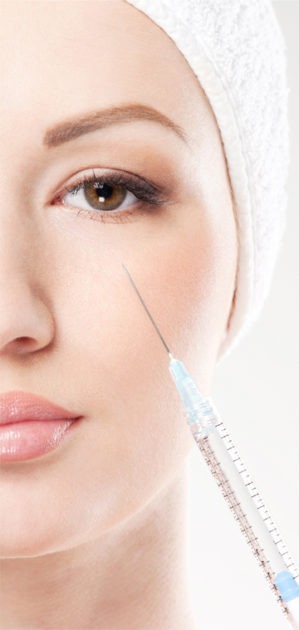 Microtox, commonly known as Baby Botox, is a unique alternative to the popular Botox wrinkle reducing injectable treatment. However, some patients are looking for less prominent or less obvious changes to their face, or are concerned that a Botox injection may lead to an "emotionless" or frozen expression on their face.
For these patients, Microtox is a safe and proven injection technique to deliver small volumes of Botox in a more targeted way. Results with Microtox are more effective and more predictable for the right candidates. Dr. Q Med Spa, led by board certified plastic surgeon Dr. Suzanne Quardt (Dr. Q) provides Microtox to patients in Palm Springs, Palm Desert, Rancho Mirage, and surrounding communities.
What is Microtox?
Microtox includes tiny doses of Botox (Baby Botox) that are delivered under and onto your facial skin using a micro needles that are thinner than a hair strand. Women and men who seek to reduce their facial lines and wrinkles, but want to avoid the highly potent Botox treatment can choose Microtox.
Your medical spa injection provider should have specialized skills to successfully administer Baby Botox with natural looking results. An experienced injector will utilize Microtox to make your skin appear more compressed and tighter. It will reduce the facial fines, making you look more youthful and attractive.
Benefits of Microtox
As long as you have chosen a fully trained and experienced provider for your Microtox anti-aging injections, you can expect to achieve exceptional results. Microtox treatment independently or in conjunction with other injectables, such as volumizing fillers, can provide the following aesthetic benefits:
Create tighter and smoother skin around the face, neck

,

and eyes

Slim down your jaw line
Reduce the crow's feet around your eyes

Correct sagging eyelids

Provide a gentle lift to the brows

Diminish the sagging under the eyes

Volumize the mid-face and reduce "

crepey

" cheeks
Narrow the enlarged pores

Mitigate facial sweating and flushing

Soften the chin dimples

Improve the contours of the nose

Tighten neck and décolletage skin
Who is a Candidate for Microtox?
If you are bothered about the appearance of aging lines on your face, but want to avoid a strong treatment like Botox, you may be a candidate for Microtox. This Baby Botox treatment will intentionally leave some natural movement of the facial muscles (unlike Botox, which fully relaxes the muscle).
While you may have a few subtle fine lines and wrinkles left after Microtox, you will achieve more natural looking effects and your ability to make facial expressions will remain intact. If you don't want anyone to know that you have undergone Botox treatments, you might be better off with Microtox because the results are more subtle and natural looking.
Treatment time with Microtox is less than 20 minutes, and you can simply return to your normal routine after the injections. Therefore, the treatment ideally suits busy moms and working professionals who want to choose facial rejuvenation treatments with minimal or no downtime.
Dr. Q Med Spa receives patients from Palm Springs, Palm Desert, Rancho Mirage, and nearby areas for Microtox treatment.
Contact Dr. Q Medical Spa in Southern California
For more information on Plastic Surgery and Non-Surgical Medical Spa Procedures and Treatments in the Rancho Mirage, Palm Springs, Palm Desert, CA and surrounding areas please contact the offices of Board Certified Plastic Surgeon Dr. Suzanne Quardt (Dr. Q) by clicking here or calling 760-324-2660.