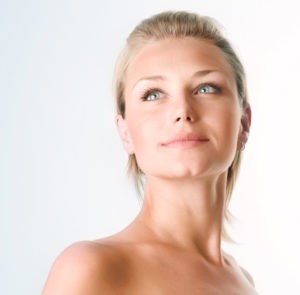 One of the newer dermal fillers, Revanesse Versa has found wide acceptance among both patients and treatment providers in the US. During your initial consultation, your medical spa injection provider will explain to you the advantages of this facial filler in relation to other comparable filler injectables.
You should feel free to ask questions about the costs of the injection treatment, and make a well-considered decision after evaluating the costs and benefits. Dr. Q Med Spa, led by board certified plastic surgeon Dr. Suzanne Quardt, provides Revanesse Versal dermal filler treatment to patients in Palm Springs, Palm Desert, Rancho Mirage, and surrounding locations.
Cost Comparison
When compared to facial plastic surgery or laser and RF-based non-surgical skin tightening and facial rejuvenation procedures, Revanesse Versa dermal filler injectable treatment will prove to be more affordable. Even in comparison to some other facial fillers, Revanesse Versa may prove to be more cost-effective because of its superior longevity of results.
Your wrinkle reduction results with Revanesse Versa may last for as long as six months, or even more in some cases. Therefore, another filler injection that is similar in cost, but may only last for a shorter duration, would not be as cost-effective for you because you would need a repeat treatment or a touch-up more frequently.
Financial Factors
Revanesse Versa dermal filler costs can differ from one medical spa to another and even from one patient to another at the same med spa in some cases. Where the practice is located will make a difference to the costs because the real estate costs and other overhead will vary according to the average pricing points of living in a particular area.
The quality standards followed at a particular medical spa, the range of services and personalized care offered, and whether the treatments are supervised by a board certified plastic surgeon are key issues that should be considered when you are comparing costs of treatment between two practices.
Pricing Variation between Patients
Different syringe sizes are available for Revanesse Versa filler to address unique requirements of different facial sites. If you need a treatment in a smaller facial area, the required gel volume will be less, which could reduce your treatment cost. For example, if you need to erase smile lines around the lips, just one to two syringes of Revanesse Versa may suffice.
At the time of your treatment plan, you can discuss the estimated costs of your filler injections with the provider. Your dollar amount could also be reduced in some situations where the provider or the manufacturer is offering a limited time rebate. If you are receiving the dermal filler injections in conjunction with another cosmetic facial procedure, you may also receive some benefits by way of a special package price.
Insurance and Financing
Revanesse Versa facial filler treatment is usually performed as an elective procedure, which means your insurance provider will not cover the costs. But you can discuss financial options with your provider's office and also check whether you can make the payment via credit card.
Dr. Q Med Spa receives patients from Palm Springs, Palm Desert, Rancho Mirage, and nearby areas for Revanesse Versa dermal filler injections.
Contact Dr. Q Medical Spa in Southern California
For more information on Plastic Surgery and Non-Surgical Medical Spa Procedures and Treatments in the Rancho Mirage, Palm Springs, Palm Desert and surrounding areas please contact the offices of Board Certified Plastic Surgeon Dr. Suzanne Quardt (Dr. Q) by clicking here or calling 760-324-2660.