Skin Resurfacing & Rejuvenation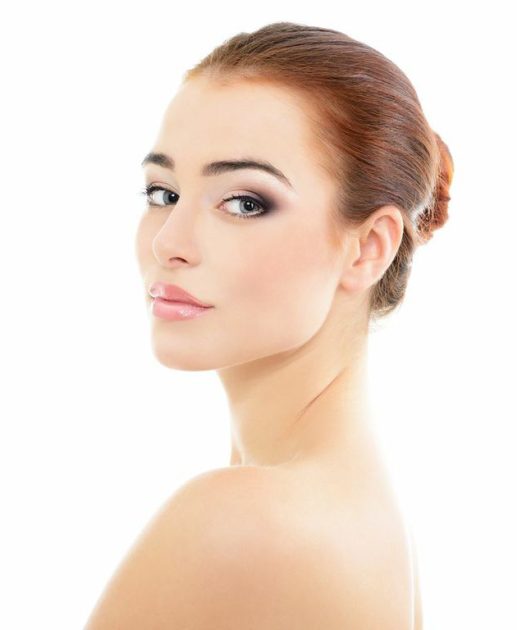 Scars and wrinkles can now be treated from under the skin with non-laser technology that leaves you clear and beautiful looking skin. Plasma skin rejuvenation is a popular medical spa treatment alternative to CO2 laser resurfacing procedures. It is beneficial in the case of patients that have less severe wrinkles and want an in-office procedure with a shorter recovery time.
Many patients are happy with the results of Plasma skin rejuvenation and resurfacing although there are some patients who may that prefer the outcomes of laser skin resurfacing. During the initial consultation, your treatment provider will discuss the best solution for you.
Dr. Q Med Spa, led by board certified plastic surgeon Dr. Suzanne Quardt (Dr. Q), provides Plasma skin resurfacing and rejuvenation treatments to patients in Palm Springs, Palm Desert, Rancho Mirage, Beverly Hills, CA, and surrounding locations.
Benefits of Plasma Skin Rejuvenation
These are some of the proven benefits of plasma skin resurfacing and rejuvenation medical spa treatment:
Provides healthier and brighter appearance as compared to fractionated lasers
Improves or removes fine wrinkles
Removes old skin layers for promoting the growth of healthier and smoother skin
Removes benign skin lesions and brown spots
Skin continues tightening for up to a year
Local or topical anesthesia is used for treating parts of the face or the entire face
Understanding Plasma Skin Rejuvenation
The procedure involves the use of nitrogen plasma spray as compared to laser. Plasma is a form of electrified gas that is one of the states of matter (liquid, solid, gas, and plasma.) Some patients generally require 3 to 4 short and low energy treatments while others can achieve their aesthetic goals with one high energy treatment.
The depth of your wrinkles and scars, recovery time available, and color of the skin are a few factors that determine the treatment type. Topical anesthesia for a low energy treatment is required for Plasma Skin Rejuvenation.
Mechanism of Plasma Skin Resurfacing
Plasma skin resurfacing and rejuvenation treatment doesn't involve the removal of skin. It heats the deeper skin layers called the dermis to stimulate the production of collagen which allows for tightening of the skin over a period of time. The skin will peel away on its own after a few days of the treatment. Collagen production carries on for a year following the procedure.
Plasma skin rejuvenation, unlike laser resurfacing, doesn't require specific skin preparation. It only requires local or topical anesthesia that may be combined with oral medication. The skin will continue being pink or red for a few days after the procedure. Make-up can be used for covering up the discolorations as they fade away. You may need touch-up treatments after 6 to 12 months.
Choosing an Ideal Procedure
Your skin condition will be carefully evaluated by the surgeon. They will suggest a procedure variation that they think will provide the most effective results. The depth of your wrinkles and scars will determine the choice of procedure that best suits your purpose.
The degree of discoloration on the skin and the time available for recovery are a few other factors. Dr. Q Med Spa, led by cosmetic surgeon Dr. Suzanne Quardt, receives patients from Palm Springs, Palm Desert, Rancho Mirage, Beverly Hills, CA, and nearby areas for Plasma skin resurfacing and rejuvenation treatment.
Contact Dr. Q Medical Spa and Schedule a Consultation with California Board Certified Plastic Surgeon, Dr. Suzanne Quardt (Dr. Q on Dr. 90210)
For more information on Plastic Surgery and Non-Surgical Medical Spa Procedures and Treatments, please contact the offices of Board Certified Plastic Surgeon Dr. Suzanne Quardt (Dr. Q) by clicking here or calling 760-324-2660.
Dr. Q receives patients from Palm Springs, Palm Desert, Rancho Mirage, Beverly Hills CA, and other Southern California areas.