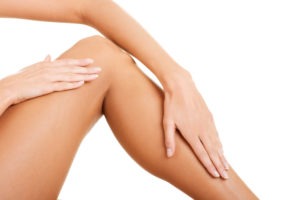 Spider veins and broken vessels can adversely impact facial appearance, including the chin, cheeks, and nose. CO2RE laser treatments offer a safe and effective way to restore clearer skin. Laser treatment can eliminate vascular aberrations and accomplish facial rejuvenation in a non-surgical manner.
Board certified plastic surgeon Dr. Suzanne Quardt (Dr. Q) provides safe and proven spider vein treatments to patients in Palm Springs, Palm Desert, Rancho Mirage, and surrounding communities.
Advantages of Laser Treatment for Facial Spider Veins
Various facial vascular imperfections can prevent an individual from appearing their best. Laser treatment offers a holistic and gentle solution to treat all impacted areas on the face rapidly. The procedure will involve minimal discomfort and no downtime and can serve as an "instant age lift" without any invasive surgery. The CO2RE laser system is appropriate for all types of skin.
In most invasive skin treatments, the patient will need to allow time for the fresh skin to heal. But the CO2RE laser spider vein and broken vessel treatment offer dramatic results without much need for the skin to heal. A single treatment sitting can be undertaken conveniently and quickly to eliminate spider veins and broken vessels.
The entire treatment can be undertaken over a number of comfortable rejuvenation treatment sittings. Additionally, the treatment can also help remove spider veins from the neck region for more consistent looking outcomes.
Procedure and Outcomes
The CO2RE laser system has been in use for a number of years for various cosmetic skin rejuvenation and anti-aging treatments. There is extensive feedback from patients available to confirm the predictability and effectiveness of this procedure. In this procedure, the provider targets beams of pulsed light on the treatment site in controlled amounts for a specific duration.
The filtered light pulses penetrate and erase spider veins and broken vessels on the surface of the skin without causing any damage to the adjacent healthy tissue. Patients can expect to see clearer skin that looks more youthful and fresher.
Recovery
The recovery period is typically short, and most patients will be able to walk properly immediately after the procedure. The patient can instantly resume their normal activities following basic laser therapy.
In case the patient has received endovenous laser treatment, they may require two days of downtime prior to resuming their routine activities. The patient will also need to wear a compression stocking for a few days to aid healing when they undergo endovenous laser treatment.
Effectiveness
Over the last two decades, basic laser therapy for tiny varicose veins and spider veins has become quite safe and effective. The diseased veins are closed in almost 95 percent of cases with endovenous laser treatment. In the rare cases where the treatment does not lead to vein closure, it may have to be performed in combination with sclerotherapy or surgery.
Side Effects
Some patients may experience mild, temporary side effects such as skin discoloration, pain, minor skin burns, or a pricking sensation during recovery. The risk of side effects is minimal in the hands of a skilled and experienced laser specialist. Cosmetic surgeon Dr. Suzanne Quardt receives patients from Palm Springs, Palm Desert, Rancho Mirage, and nearby areas for advanced and effective spider vein treatments.
For more information on Plastic Surgery and Non-Surgical Medical Spa Procedures and Treatments in the Rancho Mirage, Palm Springs, Palm Desert and surrounding areas please contact the offices of Board Certified Plastic Surgeon Dr. Suzanne Quardt (Dr. Q) by clicking here or calling 760-324-2660.