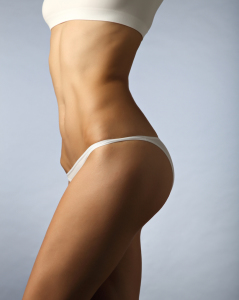 Ultherapy has become one of the popular alternative treatments to accomplish cosmetic skin tightening without surgery. This med spa procedure is a safe and effective non-invasive solution for people who want to improve the appearance of their skin with minimal to no risk of complications.
During the pre-treatment consultation, the provider will explain various facets of this procedure to the patient and may also display Ultherapy skin tightening before and after images.
The primary objective of a dedicated provider will be to inform the patient on all aspects of Ultherapy, discuss its benefits and limitations, and explain the potential outcomes.
Dr. Q Medical Spa, led by board certified plastic surgeon Dr. Suzanne Quardt (Dr. Q), provides Ultherapy skin tightening treatment to patients in Palm Springs, Palm Desert, Rancho Mirage, and surrounding communities.
What are Ultherapy Before and After Images?
Ultherapy before and after photos refers to a set of pictures of a previous patient who has received the same treatment with successful results.
The set of images includes photos taken before the procedure as well as after the treatment when all the sessions are complete, and the final outcomes of Ultherapy have established fully.
The provider will acquire Ultherapy before and after images with the express consent of the patient and display them to new patients in a discreet and judicious way. The provider will not disclose the patient's identity as per standard norms.
In addition, they will showcase these images only as a visual tool to inform new patients about Ultherapy and enable them to make a well-considered decision.
This is certainly the case here with multiple images to show any discerning patient. Anyone who wants to educate themselves on this type of treatment can see these pictures from anywhere in the world. It does not matter if you are sitting on your couch or sitting in a mall outside of a shoe shop – as long as you have access to the Internet you are good to go.
Benefits
New patients seeking Ultherapy may have only limited comprehension of how this procedure can enable them to accomplish their skin tightening goals and enhance their overall appearance.
Some people may need only limited treatment in one area such as the neck or face while others may require more extensive treatment in various areas.
Sometimes the med spa treatment provider may recommend Ultherapy in combination with other surgical and non-surgical procedures. Viewing Ultherapy before and after images makes it easier for a new patient to make the right decision on the procedure.
An image speaks a thousand words but how about a digital image? Perhaps two thousand words! With these poignant pictures any patient can make a sound decision based on their circumstances.
Developing Realistic Expectations
Experienced treatment providers understand that patients with a positive frame of mind, clear objectives, and reasonable expectations often achieve the best outcomes in any cosmetic procedure.
For this reason, the provider may show the patient Ultherapy before and after images at the initial appointment ensuring that they develop reasonable expectations from the procedure. Patients with realistic expectations are less likely to feel disappointed with the outcomes of the procedure.
Potential to Spread Awareness
In present times, social media platforms present unforeseen opportunities to engage a large number of target audiences and share images of innovative procedures such as Ultherapy to raise awareness.
The provider can use such online channels to share before and after pictures of Ultherapy to inform thousands of people who may be seeking a non-surgical procedure to mitigate signs of aging and enhance the appearance of their skin.
Popular image sharing platforms such as Facebook, Pinterest, and Instagram present the provider or their marketing team with an ideal channel to share Ultherapy before and after photos.
It's all about being transparent and Dr. Quardt has no qualms about showing her work to the public.
Dr. Q Medical Spa receives patients from Palm Springs, Palm Desert, Rancho Mirage, and nearby areas for Ultherapy skin tightening.
For more information on Plastic Surgery and Non-Surgical Medical Spa Procedures and Treatments in the Rancho Mirage, Palm Springs, Palm Desert and surrounding areas please contact the offices of Board Certified Plastic Surgeon Dr. Suzanne Quardt (Dr. Q) by clicking here or calling 760-324-2660.