Varicose Vein Treatment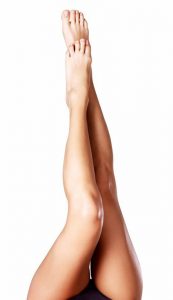 Presence of varicose veins and spider veins can give the skin an unappealing appearance. Varicose veins can also result in discomfort and other types of complications if not treated for a long time.
Several treatment options are available for addressing diseased veins. The most suitable option will be recommended by the vein treatment med spa expert depending on your condition. At the time of the initial consultation, the treatment provider may show before and after pictures of varicose treatment.
Patients may attain more understanding and clarity on the potential benefits after looking at these pictures. Patients can make well-informed decisions after looking at these images. Dr. Q Medical Spa, led by board certified plastic surgeon Dr. Suzanne Quardt (Dr. Q) provides varicose vein treatments to patients in Palm Springs, Palm Desert, Rancho Mirage, Beverly Hills, CA, and surrounding communities.
Developing Stronger Connect
Treatment providers can develop better connections with new patients on showing varicose vein before and after pictures. Patients may feel confident and assured after looking at these images and understanding how the treatment helped other patients. Now these images are not on the site currently but we all know that websites can be updated overnight, literally.
Patients tend to appreciate the fact that the provider adopted a more forthcoming and transparent approach to allow them to make an enlightened decision. Majority of candidates develop a positive mindset regarding the treatment after looking at pictures. This is because they feel if the procedure worked on one patient, it would provide the same results to them.
Varicose vein removal before and after images help patients attain conclusive evidence by creating an environment of openness and trust between the treatment provider and the patient. You need to make sure you ask to see these images in the consultation and the consultation is mandatory. As already stated, you cannot see these images on the site as of now.
Pictures Speak Volumes
Messages can be communicated in a better way when treatment providers show varicose vein treatment before and after images. Images are more effective at telling a story than words. Words can be interpreted differently. They may sound unbelievable or hard to understand. However, pictures don't have any such restrictions. Images are immune to exaggeration and other barriers of language.
Educating People by Going Social
The popularity of social media forums in recent times has increased the chances of varicose vein before and after pictures reaching the masses to increase awareness and educate them. There are several popular platforms that can be used for displaying before and after images.
For instance, Instagram, Pinterest, Facebook, and YouTube are accessed by millions of users on a daily basis. These viewers can look at varicose vein treatment images to understand the process better.
Setting Realistic Expectations
Significant results can be provided by varicose vein med spa treatment. However, patients should understand that there are limitations to noninvasive procedures. They should know what a treatment can and cannot achieve. This is called being transparent and Dr. Q would not have a brilliant practice and have impressed so many patients of all stripes if she was not transparent. She is not a politician – being transparent is something she takes serious.
Unreasonable expectations may result in dissatisfaction regardless of how successful the procedure was. Patients should be able to appreciate final outcomes in a better way by starting off with reasonable expectations. Trust is vital and it's easier on everyone if the patient knows what to expect.
This will help them attain higher levels of satisfaction. Risk of future disappointment can be reduced by showing varicose vein before and after pictures.
Dr. Q Med Spa, headed by cosmetic surgeon Dr. Suzanne Quardt (Dr. Q) receives patients from Palm Springs, Palm Desert, Rancho Mirage, Beverly Hills, CA, and nearby areas for varicose vein treatments.
Contact Dr. Q Medical Spa and Schedule a Consultation with California Board Certified Plastic Surgeon, Dr. Suzanne Quardt (Dr. Q on Dr. 90210)
For more information on Plastic Surgery and Non-Surgical Medical Spa Procedures and Treatments, please contact the offices of Board Certified Plastic Surgeon Dr. Suzanne Quardt (Dr. Q) by clicking here or calling 760-324-2660.
Dr. Q receives patients from Palm Springs, Palm Desert, Rancho Mirage, Beverly Hills CA, and other Southern California areas.