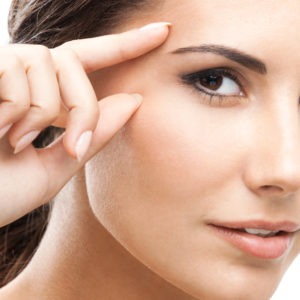 The face is the most prominent and visible part of your body from an aesthetic perspective. Even the slightest signs of aging on the face will show up quickly and will gradually become deeper and more conspicuous. You can reduce these aging lines from the face with a simple med spa procedure called Dysport injections.
Dr. Q Medical Spa, led by board certified plastic surgeon Dr. Suazanne Quardt, provides Dysport injectable treatment to patients in Palm Springs, Palm Desert, Rancho Mirage, and surrounding locations.
What is Dysport Used for?
Dysport injections can be effectively used to mitigate the effect of fine lines and minor wrinkles in your face to restore a rejuvenated facial appearance. The treatment is now gaining popularity even among men, while it has been successfully used on women for many years.
You can obtain the best results with Dysport if you are looking to temporarily improve the effect of mild to moderate frown lines between your eyebrows. The treatment also works well on the horizontal lines on the forehead which could otherwise make you look old or tired.
Fine lines emanating from the far corners of your eyes (commonly known as crow's feet) can be removed or reduced with Dysport injections. Results with this treatment are near-instant, and will fully show up in about a week's time.
FDA Approved Treatment
Dysport is a very safe procedure that can be performed in a comfortable med spa setting. The FDA approved this injectable treatment more than a decade ago for the reduction of glabellar lines, or frown lines between the brows. In Europe, Dysport has been used for a much longer time with highly successful results.
But the FDA recommends that for safe and predictable results, the Dysport injectable treatment should only be performed by a trained and skilled provider. The active biological agent in Dysport is botulinum toxin type A, which is extremely powerful. When administered in a controlled quantity and in a precise manner, it will cause your wrinkle-forming facial muscles to relax, allow the wrinkle to fade away.
But if the procedure is performed wrongly or in excess quantity, it may cause complications and risks. Your provider should carefully determine your candidacy for Dysport injections. In ideal circumstances, your injections should be performed under the care or supervision of a board certified plastic surgeon.
Injection Procedure
Your provider will first cleanse and disinfect the injection area. They may use a local anesthetic (lidocaine) or a topical numbing agent to ensure that you remain comfortable throughout the procedure. The Dysport medication will be directly injected into the targeted underlying muscles in your face at the precise depth.
The procedure will take only about 15 to 20 minutes. You can even take an appointment with your med spa provider during your lunch hour from work. After the injections, you can simply go back to your workplace or resume your regular activities. Results after Dysport injections will last for about three months or slightly more in some cases.
Dr. Q Medical Spa receives patients from Palm Springs, Palm Desert, Rancho Mirage, and nearby areas for Dysport injectable treatment.
For more information on Plastic Surgery and Non-Surgical Medical Spa Procedures and Treatments in the Rancho Mirage, Palm Springs, Palm Desert and surrounding areas please contact the offices of Board Certified Plastic Surgeon Dr. Suzanne Quardt (Dr. Q) by clicking here or calling 760-324-2660.