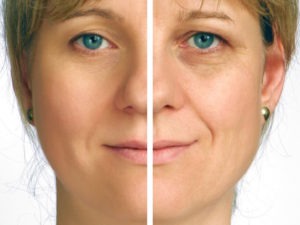 Botox is the most popular non-surgical treatment to improve facial aging signs in the world. This injectable treatment has been approved by the FDA for the treatment of fine lines and wrinkles on the face in particular areas.
Botox can help rejuvenate the face and instantly create a noticeably younger appearance. In the hands of a skilled and qualified Botox provider, patients can expect safe and beautiful results.
Botox med spa treatment has a high safety profile, but new patients should still understand as much as possible about the potential risks and complications in order to make an enlightened decision.
The primary ingredient in Botox is botulinum toxin type A, which is a powerful biological agent that can lead to significant side-effects if delivered incorrectly.
Dr. Q Medical Spa, led by board certified plastic surgeon Dr. Suzanne Quardt (Dr. Q) provides Botox injections to patients in Palm Springs, Palm Desert, Rancho Mirage, and surrounding locations.
Potential Side Effects
Botox can potentially cause the following side effects:
Rash

Allergic responses

Muscle weakness

Problems in swallowing

Nausea

Loss of appetite

Itching

Headache

Back or neck pain

Muscle stiffness

Shortness of breath

Diarrhea

Stomach pain
The reactions at the injection site may include:
Bruising

Bleeding

Pain

Redness

Inflammation

Infection
Other side effects of Botox are as follows:
Cough

Fever

Drowsiness

Cold symptoms

Problems in urinating

Increased sweating in areas other than the underarms

Dry mouth

Sore throat

Runny nose,

Flu symptoms

Respiratory infections

Dizziness

Tired feeling

Anxiety

Ringing in the ears

Urinary tract infections

Burning/painful urination
Inflammation of the cornea (keratitis), drooping of the eyelid (ptosis), itchy eyes, eye dryness, eye irritation, double vision, increase sensitivity to light, tearing, eyelid inflammation or swelling, or reduced blinking may occur when Botox is used in the treatment of blepharospasm.
Serious Risks
If Botox is injected improperly or in the incorrect dose, the following complications may occur:
Crooked or twisted smile

Muscle weakness in sites of the injections

Cockeyed eyebrows

Flu-like symptoms

Unexplained tearing

Vision problems

Issues in swallowing or speaking

Weak bladder control
Who Should Avoid Botox?
Determining the candidacy of a person is important for Botox injections to offer safe and effective outcomes. The treatment provider may ask individuals with the following conditions to avoid Botox use:
Existing allergy to a Botox ingredient

Faced complications due to Botox or a variant after a previous treatment

Existence of untreated skin infection in the injection area

Suffering from a disease that affects the muscles or nerves such as ALS, myasthenia gravis, or Lambert-Eaton syndrome.

Experiencing chronic breathing problems or asthma

Bleeding conditions

Received surgery on the face recently

Planning to undergo facial surgery

Weak forehead muscles

Inability to stop the use of NSAIDs and blood thinners for a short duration prior to the injectable procedure
The manufacturer of Botox, Allergan Inc., also asks pregnant and breastfeeding women to avoid receiving Botox injections.
Choose the Right Botox Provider
Upon achieving some insights into the Botox treatment, the patient should identify an advanced and highly-equipped med spa that specializes in administering Botox in a safe and effective manner.
A med spa operating under the guidance and supervision of an experienced doctor will usually offer patients top-notch quality standards and best practices as well as follow the latest safety protocols.
Dr. Q Medical Spa receives patients from Palm Springs, Palm Desert, Rancho Mirage, and nearby areas for Botox anti-wrinkle treatment. For more information on Plastic Surgery and Non-Surgical Medical Spa Procedures and Treatments in the Rancho Mirage, Palm Springs, Palm Desert and surrounding areas please contact the offices of Board Certified Plastic Surgeon Dr. Suzanne Quardt (Dr. Q) by clicking here or calling 760-324-2660.