Dermabrasion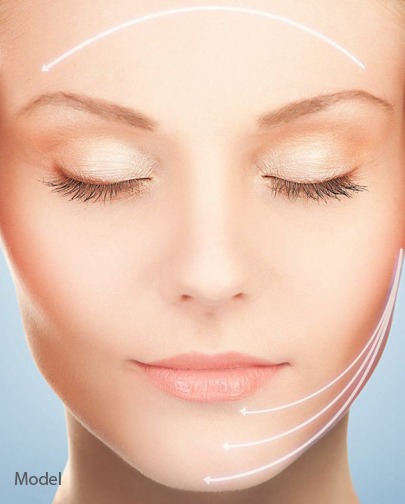 Dermabrasion is a relatively more complex and intensive med spa procedure for facial skin rejuvenation. Therefore, your initial consultation is important for understanding the pros and cons and determining whether you are a suitable candidate. Your treatment provider will also guide you about any preparatory steps, recovery planning and other requirements during this consultation.
Your proactive participation in the consultation process will favorably impact your results, and you will be able to make a better informed decision. You should freely ask questions during your consultation and clear any doubts or concerns before committing to the dermabrasion procedure.
Dr. Q Medical Spa, led by board certified plastic surgeon Dr. Suzanne Quardt (Dr. Q) provides dermabrasion to patients in Palm Springs, Palm Desert, Rancho Mirage, Beverly Hills, CA, and surrounding communities.
Evaluating Your Skin Condition
One of the vital steps in your dermabrasion consultation process will be to examine your skin type, facial anatomy, skin quality, degree of skin laxity, amount of volume loss, depth of wrinkles and fine lines, and whether you have any specific skin conditions. Your med spa treatment provider will also ask questions about your general health and any underlying medical conditions or skin allergies.
Assessing Personal Goals
Your surgeon should have a clear idea about the reasons why you want to choose the dermabrasion skin renewal treatment, and what exactly about your facial appearance may be bothering you. Once the surgeon understands your specific cosmetic goals, they can make the most appropriate recommendations with regard to your treatment. If necessary, they may also suggest additional procedures to meet your unique aesthetic needs.
Patient Education
The provider will discuss various treatment options available to you, and the benefits and limitations of each. They will explain about the dermbrasion procedure, its comparison with microdermabrasion, the estimated recovery and results, and how long the effects of the treatment may sustain. The first concern of a responsible provider will be to help you make a well-considered choice about your facial rejuvenation treatment.
Questions and Answers
During the pre-treatment consultation, you should feel free to ask questions about your dermabrasion procedure. The provider will give accurate and thorough answers to clear your doubts and concerns. You should have full confidence in your provider as well as clarity on the procedure before you go ahead with your dermabrasion treatment.
Customized Treatment Plan
Each patient has unique needs, and your provider will create a med spa treatment plan tailored to meet those specific needs. Some patients may require only limited skin renewal, while some others may need substantial rejuvenation in larger areas of the face. Your surgeon will also discuss the possibility of local anesthesia along with light sedation, depending on your needs.
Cost Estimate
Based on your custom treatment plan, your med spa provider will be in a position to offer you a fair cost estimate. You should also discuss with the provider or their staff about the possibility of insurance and financing. Consider your budget, financing, and payment options carefully before going ahead with your dermabrasion treatment.
Dr. Q Medical Spa receives patients from Palm Springs, Palm Desert, Rancho Mirage, Beverly Hills, CA, and nearby areas for dermabrasion procedure.
Contact Dr. Q Medical Spa in Palm Springs Southern California
For more information on Plastic Surgery and Non-Surgical Medical Spa Procedures and Treatments in the Rancho Mirage, Palm Springs, Palm Desert, CA and surrounding areas please contact the offices of Board Certified Plastic Surgeon Dr. Suzanne Quardt (Dr. Q) by clicking here or calling 760-324-2660.